O2 Arena
Discover our sightseeing and excursion flights around O2 Arena. Choose from over 123 flights to discover O2 Arena from a completely different angle.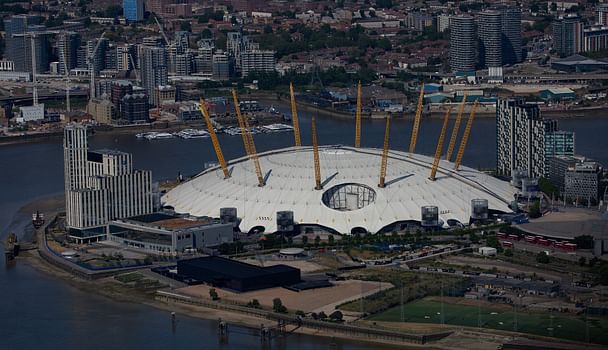 Fly over O2 Arena
The world renowned O2 Arena located on the Greenwich Peninsula in southeast London is a multi-purpose venue, where some of the world greatest athletes and musicians have competed and played. The large dome-shaped building was originally built to celebrate the turn of the third millennium but since 2007 has become a state of the art venue, and is one of the world's largest music venues to date. Flying over this magnificent structure is a must in order to grasp the gravity of London's huge cultural scene and dive into the phenomenal architectural variety that the city has to offer!
Frequently asked questions
We've got you covered
Allianz has a tailor made insurance policy for all Wingly flights, covering passengers and their belongings. This additional insurance can cover claims up to 1,000,000 € and is included with any flight purchase.