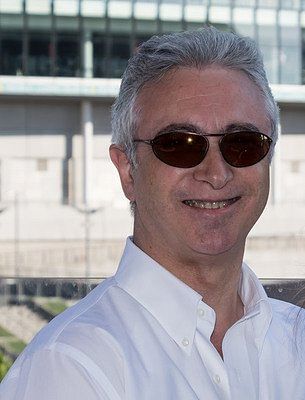 Tony
Registered since December 2018
Private pilot
A private individual flying in their own free time who contributes to the total price through cost sharing.
Flight Log
559 total flying hours • 136 flight hours in the last 12 months
About Tony
A very warm welcome to everyone! The 2023 flying season starts at the end of March, but I've added flights to show you what's available and allow some time for planning! With Covid (almost) behind us and the long summer days to look forward to we are really excited about the new flying season! Flying with Wingly has been an awesome experience for me and I particularly enjoyed meeting so many new passengers and helping them get the most out of their flight. A big shout out and thanks to absolutely everyone who kindly left me a review which is really appreciated. My listed flights have all been upgraded and are based on the world famous Robinson R66 helicopter which is powered by a Rolls-Royce R300 turbine engine. The R66 is a 5-seat helicopter which allows for 4-passenger seats and has ample luggage space. Special treats this season are a small number of away-day trips to Le Touquet in Northern France or for the adventurous, a day trip to Paris. It's great to get across the Channel, start with coffee, explore the town, seaside and shopping. Don't forget lunch, more coffee, seaside and shopping and a pleasant flight back to Denham! If you're interested in this one just msg me on the site. If you have any questions, or if I can help in any way, please get in touch here on the site and I will try and answer within 24 hours. I look forward to meeting you and to making your helicopter flight experience very special!
Reviews
Helicopter flight over London from Denham

Tony was very professional. We had a great experience and made some lovely birthday memories - Thank you.

Helicopter flight over London from Denham

Tony was excellent! My chosen date was not available but he did his best to have alternatives. We had constant communications on dates, times and weather! Upon arrival the weather was not great with drizzles and dark clouds and he still continued to give us options which was great! We decided to push ahead for the flight regardless of the weather. Tony gave us a very comprehensive brief of what our whole trip would entail! From the hanger to types of helicopters and the one which we would tak...

Helicopter flight over London from Denham

It was such a great experience, as we met tony he explained the tour to us and it was even more than expected. The 1 hour helicopter ride was full of great sights to see. I definetily recommend tony as a pilot and guide in every aspect.

Helicopter flight over London from Denham

We flew with Tony from Denham and had a flight over London. It was the first time the three of us had flown in a helicopter. Tony was very professional and explained everything about the flight. We learnt so much from him. I was slightly anxious but Tony completely reassured me and took the time to explain everything. The trip was part of a 21st birthday present for my daughter and she has such a lovely memory of the trip. We all had a fantastic time and would have no hesitation in recommending...

Helicopter flight over London from Denham

Very knowledgeable about our journey good conversation throughout the flight we really enjoyed it