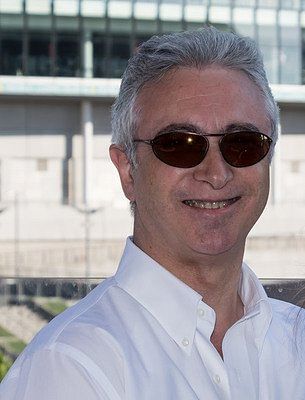 Tony
Registered since December 2018
Private pilot
A private individual flying in their own free time who contributes to the total price through cost sharing.
Flight Log
559 total flying hours • 136 flight hours in the last 12 months
About Tony
A very warm welcome to everyone! The 2023 flying season starts at the end of March, but I've added flights to show you what's available and allow some time for planning! With Covid (almost) behind us and the long summer days to look forward to we are really excited about the new flying season! Flying with Wingly has been an awesome experience for me and I particularly enjoyed meeting so many new passengers and helping them get the most out of their flight. A big shout out and thanks to absolutely everyone who kindly left me a review which is really appreciated. My listed flights have all been upgraded and are based on the world famous Robinson R66 helicopter which is powered by a Rolls-Royce R300 turbine engine. The R66 is a 5-seat helicopter which allows for 4-passenger seats and has ample luggage space. Special treats this season are a small number of away-day trips to Le Touquet in Northern France or for the adventurous, a day trip to Paris. It's great to get across the Channel, start with coffee, explore the town, seaside and shopping. Don't forget lunch, more coffee, seaside and shopping and a pleasant flight back to Denham! If you're interested in this one just msg me on the site. If you have any questions, or if I can help in any way, please get in touch here on the site and I will try and answer within 24 hours. I look forward to meeting you and to making your helicopter flight experience very special!
Reviews
Helicopter flight over London from Denham

The whole experience from start to finish was outstanding. Tony was both professional and considerate to my elderly friends. He put as all at ease immediately and I felt very comfortable with Tony at the controls! It was a truly memorable afternoon. I would definitely recommend this flight and pilot.

Helicopter flight over London from Denham

Brilliant day! Tony was so friendly, polite, professional and informative throughout He made the day amazing, and an excellent birthday treat for my 18 year old grandson/nephew. We Would 100% recommend

Helicopter flight over London from Denham

Tony the pilot was an excellent guide and initially talked us through the route before take off. He helped us safely into our seats to safely buckle up and pointed out all the London landmarks during the flight. Even when my children were unfortunately a bit airsick he stayed calm, focused and courteous. Was an amazing experience. Thank you.

Helicopter flight over London from Denham

Brilliant pilot, very knowledgeable & trustworthy. Highly recommend!

Helicopter flight over London from Denham

Booked a surprise London sightseeing flight from Denham with Tony for my partner.The entire experience was everything we hoped for and more. The weather was great and Tony was very friendly, professional, knowledgable and accommodating (even taking photos afterwards). Wonderful views and flew us to places we assumed would be restricted (over Heathrow Airport). The experience was not rushed and we were both smiling the whole time. Maybe next time, we go further afield. Thanks from both of us. Lau...