i360
Discover our sightseeing and excursion flights around i360. Choose from over 34 flights to discover i360 from a completely different angle.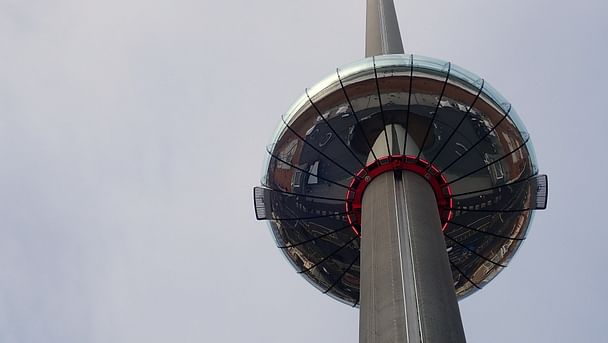 Fly over i360
Standing at 162m, the imposing i360 observation tower is situated on Brighton's vibrant seafront on the site of the historic West Pier, which was destroyed by fire in 2003. Designed by the architects of the London Eye, the i360 is Brighton's newest attraction and is already a must-see for visitors to the town. It offers passengers a steady ascent and descent during which they can enjoy 360 degree views of Brighton, the nearby South Downs and the English Channel. What better way of seeing this amazing landmark and enjoying those fabulous views than by flying over the stunning Brighton coast?
Frequently asked questions
We've got you covered
Allianz has a tailor made insurance policy for all Wingly flights, covering passengers and their belongings. This additional insurance can cover claims up to 1,000,000 € and is included with any flight purchase.