Blackpool
Discover our sightseeing and excursion flights around Blackpool. Choose from over 46 flights to discover Blackpool from a completely different angle.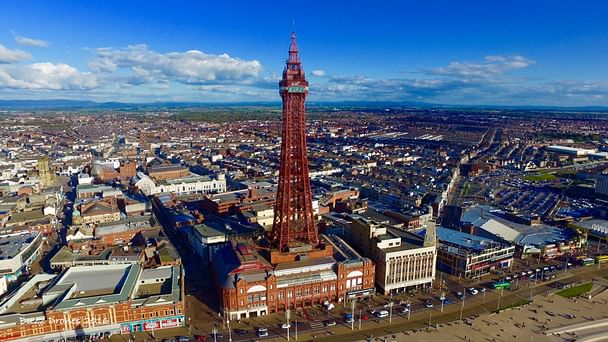 Fly over Blackpool
The eccentric seaside resort of Blackpool is the ideal location to explore the Flyde coastline, as well as to see the famous Blackpool Tower from the sky on board a private aeroplane or helicopter. Venture farther affield and you also have the opportunity to explore three stunning national parks on a breathaking sightseeing flight: the Lake District, the Yorkshire Dales and the Peak District. The sheer diversity of landscapes offered by this area of the country make it a perfect place from which to take off on your first flight with Wingly, as you can fly over some the UK's best scenes of nature. An excursion flight to Blackpool is also just the right amount of time needed to discover this small town's quirks, from the fun-filled Pleasure Beach theme park to the colourful, old-style arcades lining the promenade. And if it's not your cup of tea, a one way flight home with one of our pilots is always an option!
Frequently asked questions
We've got you covered
Allianz has a tailor made insurance policy for all Wingly flights, covering passengers and their belongings. This additional insurance can cover claims up to 1,000,000 € and is included with any flight purchase.