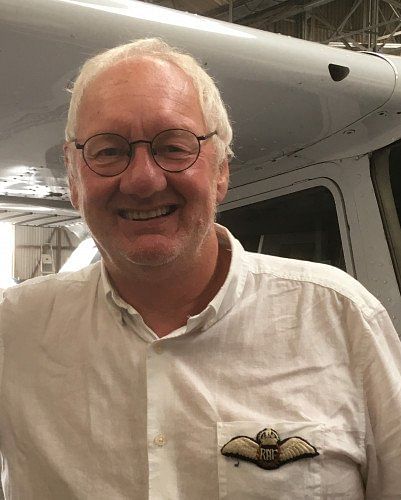 Sightseeing flight
You will fly from Blackpool and come back. Enjoy the beautiful landscapes along the way.
View flight plan
Private pilot
A private individual flying in their own free time who contributes to the total price through cost sharing.
Description
Leaving the airport we immediately see Blackpool Pleasure Beach and Blackpool Tower. We follow the coast north to Fleetwood then continue onwards to Morecambe passing Heysham Power Station and Ferry port. Then it is west to Lancaster Castle and Priory Church where we turn Southwards. Following the M6 motorway and the N-West main railway line we pass over Lancaster University and skirt the edge of the Forest of Bowland. Just after this we turn West and track the R.wyre to its estuary then south b...
Flight plan
Sightseeing points

Pleasure Beach, Ocean Blvd, Blackpool, UK
Blackpool Tower, Blackpool, UK
Fleetwood, UK
Aircraft
Verified by Wingly
Our team has thoroughly checked the pilots license and medical certificate.
Private pilot
A private individual flying in their own free time who contributes to the total price through cost sharing.
Flight Log
150 total flying hours • 95 flight hours in the last 12 months
Mature pilot wishing to share flying experiences around the Lancashire and Lake District areas where I have spent my life. Listed flights can be extended or varied on request. Before booking please message me to confirm availability and requirements. Ken
Pilot reviews
Morecambe Bay coastal tour to Barrow & back by plane

A very pleasant flying experience. Ken the Pilot put us at ease from the start. He was very good at explaining how the aircraft worked and was very informative whilst we were in the flight around Morecambe Bay. It was great to get a bird's eye view of an area I know quite well. I will most certainly be doing this again and recommend this flying experience to anyone. Well done Ken you are a very good pilot.

Lakes Windermere & Coniston Tour

Ken was very welcoming and put us both at ease, especially important as my friend was nervous. The cloud cover restricted our opportunities for getting in to the Lake District. Ken was a very good guide pointing out places of interest. The time flew by (pardon the pun) and I would definitely recommend Ken as an experienced, safe and knowledgeable pilot.

Morecambe Bay coastal tour to Barrow & back by plane

Ken was fantastic! He was very friendly and made our flight even better by pointing out all the landmarks! Can't recommend highly enough! Thank you!

Lakes Windermere & Coniston Tour

Booked our flight a couple of months ago and thought it wouldn't happen because the weather has been so bad just recently. However, luck was on our side and the sun came out. I booked this as a surprise 80th birthday present for my mum, as flying over the Lake District was on her bucket list. Ken our pilot, was knowledgeable, informative and considerate, checking we were OK, throughout the flight. He took a detour and flew over our houses and allowed mum to take the controls. She was thrilled t...

Fylde Coast, Morecambe, Lancaster & back

Booked a surprise pleasure flight over Blackpool and Morecambe Bay for my wife, myself and 14 year old daughter. A fantastic experience, Ken our pilot was very informative and pleasant. Would thoroughly recommend him to anyone considering booking a similar flight. THANKS KEN !!!
Things to know
Total experience time
The total experience time is 40m as it includes briefings and 40m for flying.
Weather
Good weather conditions are required for this flight to take place. The pilot may need to postpone or cancel your booking.
Cancellation policy
You can cancel up to 24 hours before the flight date.
What to bring
Feel free to bring your camera and sunglasses onboard.
We've got you covered
All Wingly flights are automatically covered by our Allianz insurance for claims up to €1,000,000. This covers all passengers and their belongings.
Learn more about the insurance
Frequently asked questions