Christmas Sale 🎄
Save up to €100 with code XMAS.
Almost late for your Christmas shopping👇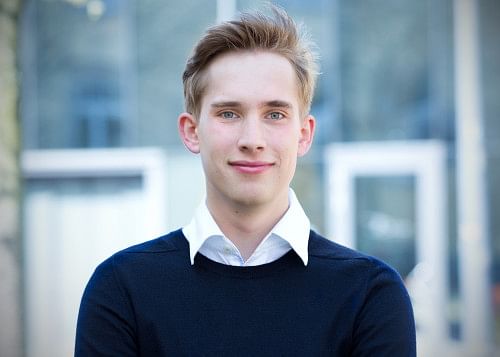 Sightseeing flight
You will fly from Dresden and come back. Enjoy the beautiful landscapes along the way.
View flight plan
Private pilot
A private individual flying in their own free time who contributes to the total price through cost sharing.
Description
Der große Rundflug über Dresden soll dir meine Geburtsstadt einmal von oben zeigen. Während des eineinhalbstündigen Fluges werden wir die bedeutendsten Sehenswürdigkeiten, wie Moritzburg, die Frauenkirche und die Festung Königstein von oben sehen. Im vergleich zum kleinen Rundflug haben wir aber mehr Zeit für kleinere Sehenswürdigkeiten, wie Schloss Wackerbarth, den Barockgarten Großsedlitz oder die Burg Stolpen, in welcher Gräfin Cosel eingesperrt wurde. Außerdem fliegen wir bis Bad Schandau, s...
Flight plan
Sightseeing points

Schloss Moritzburg, Schloßallee, Moritzburg, Deutschland
Meißen, Deutschland
Schloss Wackerbarth, Wackerbarthstraße, Radebeul, Deutschland
Aircraft
Verified by Wingly
Our team has thoroughly checked the pilots license and medical certificate.
Private pilot
A private individual flying in their own free time who contributes to the total price through cost sharing.
Flight Log
250 total flying hours • 75 flight hours in the last 12 months
Hey! Ich bin Leo, 22 Jahre alt und habe während ich mein Abitur geschrieben habe auch die PPL (Privatpilotenlizenz) erworben. Gegenwärtig studiere ich Bauingenieurwesen an der TU Dresden und möchte gerne so vielen Menschen wie möglich meine bezaubernde Heimatstadt (oder auch andere Orte) von oben zeigen. Im gleichen Atemzug wirst du auch merken, warum ich mir den Traum des Fliegens in so jungen Jahren schon erfüllt habe. Ich freue mich schon auf unseren gemeinsamen Flug! Leo
Pilot reviews
(Kleiner) Rundflug über Dresden

Unser Rundflug am Samstag über Dresden und Umgebung war einfach Super. Geniales Wetter, die Sicht war gut und die Tageszeit Richtung Sonnenuntergang waren genau richtig. Leonard ist sehr professionell, sympatisch und hat alles sehr gut erklärt. Wir haben uns komplett sicher und gut aufgehoben gefühlt. Die vorherige Kommunikation zum Flug verlief völlig problemlos. Gerne würden wir das wiederholen. Auch einen längeren Flug mit ihm könnten wir uns sehr gut vorstellen. Vielen Dank für die schöne ...

(Kleiner) Rundflug über Dresden

Wir mussten den Flug aus beruflichen Gründen einmal verschieben. Die Kommunikation lief jederzeit reibungslos. Der Flug war ein Geschenk und die Beschenkten hatten bis zur Autobahnausfahrt DD Flughafen keinen blassen Schimmer. Die Freude war dann um so größer und der Flug einfach der Hammer! Das Wetter hat gepasst und die ganzen Vorbereitungen und der Flug mit Leonard war einfach entspannt und zu geniessen. Wirklich genial und nur zu Empfehlen. Wer auf der Suche nach einem Erlebnis/Geschenk un...

(Großer) Rundflug über Dresden

Es war ein tolles Erlebnis mit dem Wetter hatten wir Glück so das wir bei Sonnenschein starten konnten. Leo unser Pilot ist nicht nur ein guter Pilot sondern auch ein toller Fremdenführer. Er hat einem alles über das Flugzeug und dem Flugbetrieb erklärt. Er ist auf alle unsere Fragen eingegangen. Aufgrund der Brände und deshalb eingerichteter Flugverbotszonen über der sächsischen Schweiz hat Leo uns eine sehr gute alternative angeboten. Er ist mit uns über Braunkohle Abbaugebiete geflogen die ...

(Kleiner) Rundflug über Dresden

Sehr gutes Wetter und Flugbedingungen mit einem sehr angenehmen Piloten. Besser hätte es nicht sein können. Eine wunderbare Erfahrung, welche ich jederzeit wiederholen würde! Vielen Dank dafür! Leider kann ich nur 5 Sterne geben.

Rundflug über Dresden mit Besuch beim Italiener

Wir haben den Flug mit Leo sehr genossen! Er ist auf unsere Wünsche und Fragen immer eingegangen, sodass es ein rundum gelungener Flug war. Wir würden jederzeit wieder mit ihm fliegen.
Things to know
Total experience time
The total experience time is 1h 30m as it includes briefings and 1h 30m for flying.
Weather
Good weather conditions are required for this flight to take place. The pilot may need to postpone or cancel your booking.
Cancellation policy
You can cancel up to 24 hours before the flight date.
What to bring
Feel free to bring your camera and sunglasses onboard.
We've got you covered
All Wingly flights are automatically covered by our Allianz insurance for claims up to €1,000,000. This covers all passengers and their belongings.
Learn more about the insurance
Frequently asked questions