Christmas Sale 🎄
Save up to €30 with code XMAS.
Almost late for your Christmas shopping👇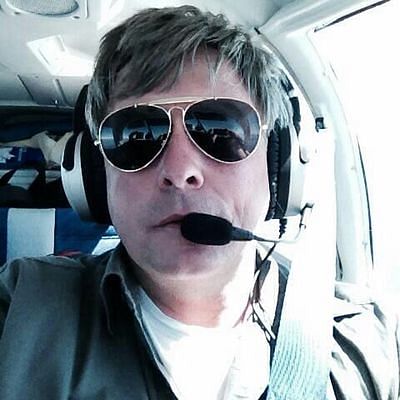 Sightseeing flight
You will fly from Nürnberg and come back. Enjoy the beautiful landscapes along the way.
View flight plan
Private pilot
A private individual flying in their own free time who contributes to the total price through cost sharing.
Description
Wir können direkt am Verkehrsflughafen Nürnberg kostenlos parken und kommen dann über ein eigenes Terminal für die Allgemeine Luftfahrt aufs Vorfeld und zum Hangar unserer Maschine. Nach der Planung unserer Fluziele und Sehenswürdigkeiten erledigen wir gemeinsam den Vorflug-Check und lassen und die Freigabe zum Rollen zur großen Startbahn geben. Wir rollen an den großen Airlinern vorbei und starten nach dem "Cleared for takeoff" zu unserem Rundflug. Wir können uns die Attraktionen von Nürnber...
Aircraft
Verified by Wingly
Our team has thoroughly checked the pilots license and medical certificate.
Private pilot
A private individual flying in their own free time who contributes to the total price through cost sharing.
Flight Log
646 total flying hours • 56 flight hours in the last 12 months
Privatpilot mit PPL-A seit 2004. Erweiterung der Lizenz auf CVFR 2014. Nachtflugberechtigung Seit 2019; Seit November 2021 Instrumentenflug-Ausbildung (IFR) Meine neue Basis seit 2020 ist der Flughafen Nürnberg und der dortige AERO-Club. Hier stehen 3 hochmoderne PiperArcher III mit Glascockpit und 2 Cessna 172 mit konventioneller Instrumentierung zur Verfügung. Schaut euch mal auf der Homepage des AERO-Club Nürnberg um
Pilot reviews
Best of Mittelfranken

Wir hatten mit Jürgen eine schönen und sicheren Flug über Nürnberg und haben uns als seine Passagiere sehr wohl gefühlt. Er war sehr kommunikativ und hat uns ausreichend mit Informationen versorgt. Leider hat das Wetter nicht ganz so mitgespielt und wir mussten unsere Flugzeit etwas verkürzen. Aber lieber so als in eine unsichere Wetterlage zu geraten. Dennoch war es ein tolles Erlebnis bei dem unsere Erwartungen voll erfüllt wurden. Vielen Dank und vielleicht bis bald mal wieder ;-)

Best of Mittelfranken

Herzlichen Dank an Jürgen… wir sind sehr zufrieden gewesen und werden mit Sicherheit erneut buchen! Absolut emfehlenswert! Vielen Dank für das schöne Erlebnis… :-)

Best of Mittelfranken

Wir haben mit Jürgen einen einstündigen Flug über Franken gemacht. Uns war schon etwas flau im Magen. Aber spätestens nach dem Start wurde dieses Gefühl in Euphorie verwandelt, denn Jürgen ist ein sehr sicherer Flieger, der zu keinem Zeitpunkt Unsicherheit oder gar Angst aufkommen ließ. Wir erfuhren viel über das Flugzeug und das ganze Drumherum. Während des Fluges hat er uns ständig über das überflogene Gebiet informiert. Unser Fazit: einfach ein tolles Erlebnis, dass wir bestimmt wieder hohle...

Tagesausflug nach Stuttgart

Wir sind von Stuttgart nach Nürnberg geflogen. Vom Start bis zur Landung fühlten wir uns sehr sicher an Bord. Über Nürnberg haben wir noch zwei Sightseeing runden gedreht. Jürgen hat uns während dem Flug sehr viel erklärt. Wir wollten uns auf diesem wege nochmal für die wunderbare Zeit bedanken :)

Metropolregion Nürnberg von oben

Der Rundflug mit der Mooney durch das Frankenland mit Jürgen war ein einzigartiges Erlebnis für uns. Man fühlt sich bei ihm jederzeit sicher aufgehoben und wurde stehts über alles im und ums Flugzeug informiert. Würde jedem empfehlen das mal zu probieren!
Things to know
Total experience time
The total experience time is 1h as it includes briefings and 1h for flying.
Weather
Good weather conditions are required for this flight to take place. The pilot may need to postpone or cancel your booking.
Cancellation policy
You can cancel up to 24 hours before the flight date.
What to bring
Feel free to bring your camera and sunglasses onboard.
We've got you covered
All Wingly flights are automatically covered by our Allianz insurance for claims up to €1,000,000. This covers all passengers and their belongings.
Learn more about the insurance
Frequently asked questions