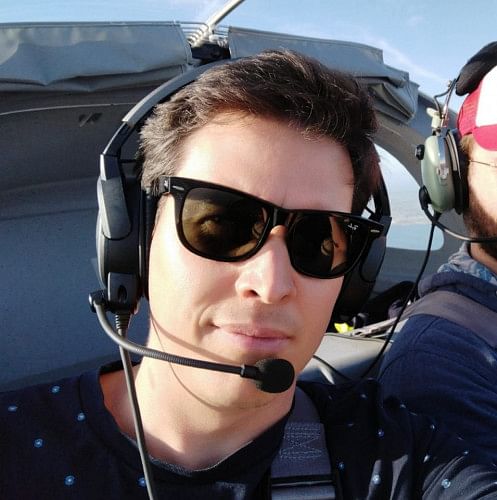 Vincent
Registered since May 2023
Private pilot
A private individual flying in their own free time who contributes to the total price through cost sharing.
Flight Log
183 total flying hours • 18 flight hours in the last 12 months
Qualifications

Night Flight Qualification
About Vincent
Bonjour, je m'appelle Vincent, je suis pilote privé depuis une quinzaine d'années et actuellement en formation pour devenir pilote de ligne. J'aurais à cœur de vous faire découvrir ma passion pour l'aviation et de vous montrer la Bretagne sous un nouvel angle.
Reviews
Balade aérienne au départ Brest avec Jean-Pierre

Nous avons passé un excellent moment au dessus du Finistère nord. Notre pilote Vincent s'est montré très sympathique et compétent. Je recommande à la fois le vol (vers Ouessant) et notre pilote Vincent.

Balade en Finistère

Un grand merci Vincent ! J'ai vécu un vol extraordinaire grâce à vous. Merci pour votre accueil, professionnalisme et disponibilité. A refaire, je recommande vivement !