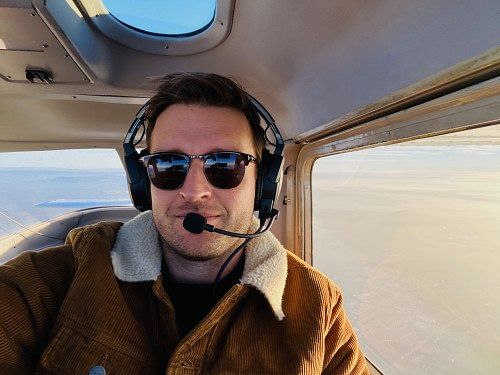 Philip
Registered since July 2022
Private pilot
A private individual flying in their own free time who contributes to the total price through cost sharing.
Flight Log
90 total flying hours • 45 flight hours in the last 12 months
About Philip
Hallo zusammen, schön, dass Ihr mein Profil entdeckt habt! Ich freue mich auf jegliche Kontaktaufnahme; vom fliegerischen Austausch bis hin zu Rundflügen, Streckenflüge oder lokale Flugdienste. Ich selbst fliege vor allem Cessna Modelle. Ich freue mich darauf euren Flug individuell zu planen und mit euch aktiv das Erlebnis "Fliegen" zu gestalten. Kommunikation ist dabei extrem wichtig, da wir immer gemeinsam im Cockpit sitzen werden und abhängig sind von den Launen der Natur ( meistens Wetter ;-) ). Bis Bald & viele Grüße Philip
Reviews
Die Eifel von oben

Total lieber Kontakt, hat alles super funktioniert! :-)

Die Eifel von oben

-Wir waren SEHR zufrieden mit Philip- Von der Abwicklung über Kommunikation bis hin zum Flug lief alles reibungslos und unproblematisch. Philip ist total sympatisch und mega cool drauf.. er geht auf die Wünsche der Gäste ein und hat eine Menge an Wissen über's (Flugzeug, die Landschaft etc.) welches er uns in der Luft weitergegeben hat. Das wird nicht der letzte Flug gewesen sein den wir bei Ihm buchen werden -SUPER PILOT- vielen Dank dafür.