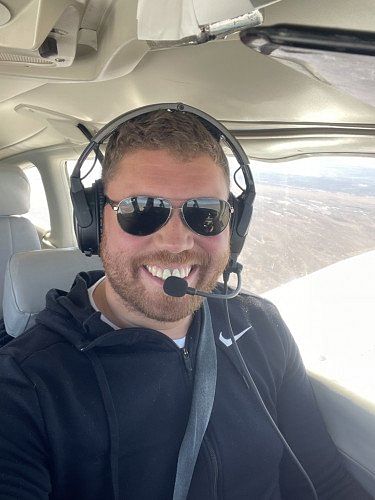 Jeffrey
Registered since July 2021
Private pilot
A private individual flying in their own free time who contributes to the total price through cost sharing.
Flight Log
180 total flying hours • 100 flight hours in the last 12 months
Qualifications

Instrument Rating
Night Flight Qualification
About Jeffrey
Hi, I'm Jeff. I got into aviation properly a few years ago. I am a Bioengineer now working as an energy trader in London. My fascination with aviation started when I was 6 years old (when my parents took me to the US for the first time) at that time you were still allowed to say "Hi", to the captain on the flight deck. I then flew gliders as a teenager and now have a Pilots License for Powered Aircraft. I trained in Lydd (EGMD) and most recently went to the Rocky Mountains to do some flying at high altitudes and convert my UK license to a US license. I've got a high-performance endorsement with over 100 hours of flying experience and an instrument rating and I would love to show you around the beautiful English countryside from a few thousand feet in the sky.
Reviews
Coastal Flight

We booked this flight as a birthday treat for my Dad to celebrate his 90th Birthday. Jeff is such a friendly guy and he clearly explained all the procedures and options for the flight beforehand and was willing to do everything he could to ensure we had a great flight, which we certainly did! The route out along the coast taking in Eastbourne, Hastings, Rye and Canterbury is both interesting and scenic. Jeff provided information on some of the sights along the way and gave a fascinating insight...