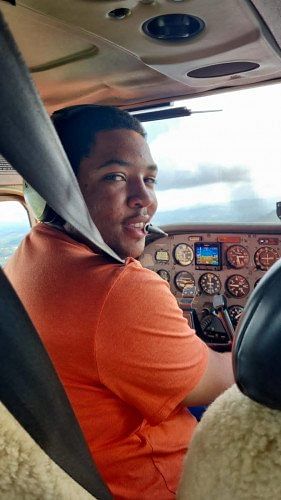 Nicolas
Registered since December 2019
Private pilot
A private individual flying in their own free time who contributes to the total price through cost sharing.
Flight Log
57 total flying hours • 41 flight hours in the last 12 months
Qualifications

Night Flight Qualification
Flight Instructor Rating
About Nicolas
Depuis petit, j'ai toujours éprouvé une véritable passion pour l'Aéronautique. En 2017, je passe mon B.I.A, essentiel pour certifier avoir une base dans la connaissance des Aéronefs. Puis viens le passage du Brevet de Base et de la Licence de Pilote Privé. Grâce aux différents réseaux sociaux, je partage tout ce que je fais sur l'Aviation. http://www.youtube.com/c/NicolasTOUSSAINT
Reviews
🌼 Découverte inoubliable du Nord de la Martinique !

Tres sympa très pro superbe moment je recommande

🌼🌹 Aller-Retour à Marie-Galante 🎉

Super vol de Fort de France vers Marie Galante. Nicolas est un pilote très professionnel, fiable et ponctuel. Je le recommande les yeux fermés.

🌼🌹Tour de la Martinique vue du ciel ! 😍🎉

J'ai réservé ce vol pour mes parents. Ils ont passé un moment fantastique. Nicolas est un bon pilote et ils ont apprécié ses commentaires. Ils sont heureux d'avoir découvert l'île d'un autre angle à ses côtés. Merci Nicolas :)

🌼🌹Tour de la Martinique vue du ciel ! 😍🎉

Super moment pour mes parents. Bonnes explications avant le vol et pendant qui rassurent. Ça serait un plaisir de recommencer un vol avec Nicolas !

🌼🌹Tour du Sud de la Martinique ! 😍🎉

Nicolas est un pilote plein de compétences, très attentionné, concentré, il a su nous faire partager un grand moment, il nous a décrit toutes les phases du vol , parler des endroits survolés Vol vraiment parfait pour notre couple . Encore merci à Nicolas , on espère partager un autre vol avec lui .