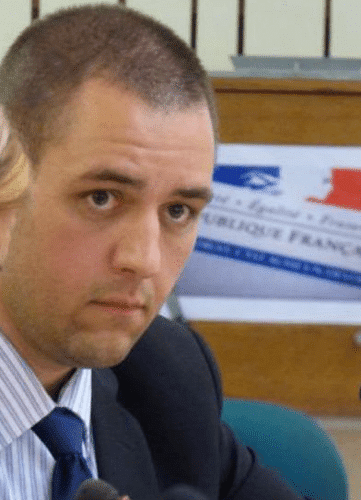 MICHEL
Registered since July 2019
Private pilot
A private individual flying in their own free time who contributes to the total price through cost sharing.
Flight Log
575 total flying hours • 50 flight hours in the last 12 months
About MICHEL
Président de l'aéroclub Cannes Mandelieu, enseignant aéronautique et pilote qualifié altiports de Courchevel, Albertville et La Môle, je vous propose de très nombreux vols : Chamonix Mont-Blanc, Marseille, la Camargue, toute la côte méditerranéenne française entre Menton et Perpignan, les Gorges du Verdon, les parcs nationaux des Ecrins, du Mercantour et de la Vanoise, le Mont Ventoux, la Corse ainsi que toutes les destinations de votre choix avec ou sans escale sur l'aéroport que vous souhaitez ! Ma priorité : votre sécurité et votre confort à bord ! J'accepte votre chien en cabine. Je procède à la désinfection systématique des équipements collectifs et individuels entre chaque vol pour continuer à lutter contre la Covid. President of the Cannes Mandelieu aeroclub, aeronautical teacher and qualified pilot at the altiports of Courchevel, Albertville and La Môle, I offer you many flights: Chamonix Mont-Blanc, Marseille, the Camargue, the entire French Mediterranean coast between Menton and Perpignan, the Gorges du Verdon, the national parks of Ecrins, Mercantour and Vanoise, Mont Ventoux, Corsica as well as all the destinations of your choice with or without a stopover at the airport you want! My priority: your safety and comfort on board! I accept your dog in the cabin. I proceed to the systematic disinfection of collective and individual equipment between each flight to continue to fight against the Covid.
Reviews
Petit budget : Nice, Monaco, Menton, frontière italienne

Merci infiniment pour ce super momment qui nous a permis de connaitre notre belle région vue du ciel, de Mandelieu à Menton avec un retour par la cote. Michel notre pilote est très professionnel et très à l'écoute de ses passagers. Encore Merci

Petit budget : baie de St Tropez, Fréjus, lac de St Cassien

Merci beaucoup Michel pour ce vol mémorable , qui nous a enthousiasmé ! Votre expérience , votre bienveillance , votre gentillesse , nous a permis d'apprécier cette ballade aérienne dans des conditions optimales et agréables aussi ! Un pilote à recommander vraiment Nous reviendrons voler en sa compagnie c'est sûr! Un grand merci pour tout ! Philippe & Annick

Gorges du Verdon, lac de St Croix et littoral

Michel est un très bon pilote, très sympa et compétent. Je le recommande vivement, Merci Michel pour ce merveilleux moment 🙏

Petit budget : Nice, Monaco, Menton, frontière italienne

Super vol. Conditions idéales, Michel donne de très bonnes explications. Le vol s'est super bien passé, nous avons adoré. Je recommande à 100% ce vol de découverte de la Côte d'Azur !

Petit budget : Nice, Monaco, Menton, frontière italienne

Impeccable, pilote efficace et attentionné qui connait bien le coin.