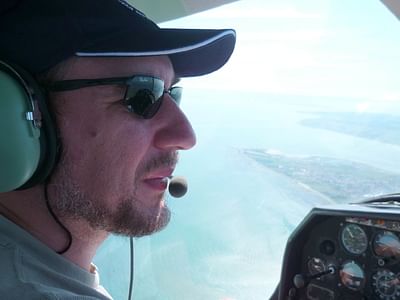 Philippe
Registered since September 2018
Private pilot
A private individual flying in their own free time who contributes to the total price through cost sharing.
Flight Log
520 total flying hours • 35 flight hours in the last 12 months
Qualifications

Night Flight Qualification
About Philippe
Bonjour, Je vous invite à venir voler avec moi au départ de Le Blanc, entre Poitou et Berry. Découverte de la région et du Pays des 1000 Etangs, ou survol des Châteaux de la Loire ? A votre convenance Philippe
Reviews
Balade aérienne dans les Châteaux de la Loire

Une super après midi en compagnie de Philippe ! De superbes paysages, avec une superbe visite guidée ! Vraiment au top !! Encore merci !!

Vol dans l'Indre, entre bocage et étang

Nous recommandons vivement Philippe ! Merci pour cette magnifique expérience : pilote méthodique et très compétent, parcours très agréable avec plein d'explications données avec plaisir par notre guide et tout cela dans une région magnifique et un temps au top ! A recommencer sans aucune hésitation ! Merci Virginie et Antoine

Vol dans l'Indre, entre bocage et étang

Très agréable vol avec comme pilote Philippe . Très passionné, rassurant , explication du début a la fin de chaque étape du vol super guide nous le recommandons vivement merci encore pour ce fabuleux vol Amandine et Fabrice

Vol en Berry sur les vallées de la Creuse et de l'Anglin

Amazing flight. Soft smooth takeoff and landing i highly recomend. The pilot was verry knowledgeable too and extreamly friendly. Ill deffo be flying with him again in the future. What an amazing experience :)

Balade aérienne dans les Châteaux de la Loire

The flight was great, the pilot was awesome and had a lot of knowledge about the Chateau's and the country itself. We enjoyed our time with him and will recommend him for our friends, also if we come back to France we will give him a call to get us back in the air and see this beautiful country from the top.