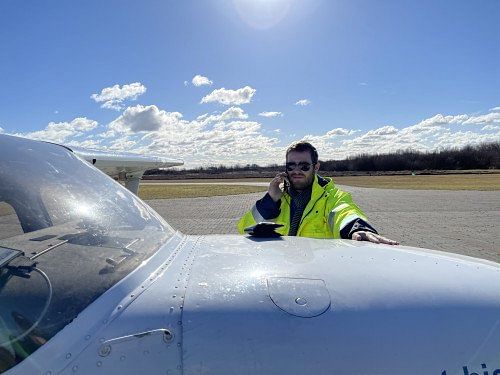 Malte
Registered since July 2018
Private pilot
A private individual flying in their own free time who contributes to the total price through cost sharing.
Flight Log
464 total flying hours • 53 flight hours in the last 12 months
Qualifications

Night Flight Qualification
About Malte
Die Luftfahrt ist ein entscheidener Teil meines Lebens geworden. Ich habe von 2016 bis Anfang 2020 eine Ausbildung zum Fluggerätmechaniker in Bielefeld beim LSV am Flugplatz gemacht.. Dort bin ich gleich zu Beginn im ersten Lehrjahr zur Flugschule gegangen und habe in 2017 meine Fluglizenz dort gemacht. Seitdem hab ich bereits sehr viel Erfahrung sammeln dürfen, unter anderem mit längeren Flügen ins Ausland und regelmäßigen Gruppenflügen. Als angehender Berufspilot bin ich jederzeit für längere Streckenflüge zu begeistern. Die Cirrus SR22 eignet sich dazu optimal als modernes Reiseflugzeug. Zur Zeit befinde ich mich nebenbei in der Ausbildung zum Berufspiloten.
Reviews
Rundflug Bielefeld

Hallo Malte, ich selbst bin nicht mit geflogen, sondern meine Freundin mit ihrer Tochter. Es war für beide das erste Mal, mit einem kleinem Flugzeug. Für meine Freundin war es ein Erlebnis, aber ihre Tochter fand es wohl nicht so gut. Sollte eine Geburtstagsüberraschung sein. Bitte nicht persönlich nehmen. Sie weiß jetzt, das es nicht ihr Ding ist. LG