Meet the crew
We are a passionate team made up of dedicated people who love aviation, on a quest to democratise aviation
See open positions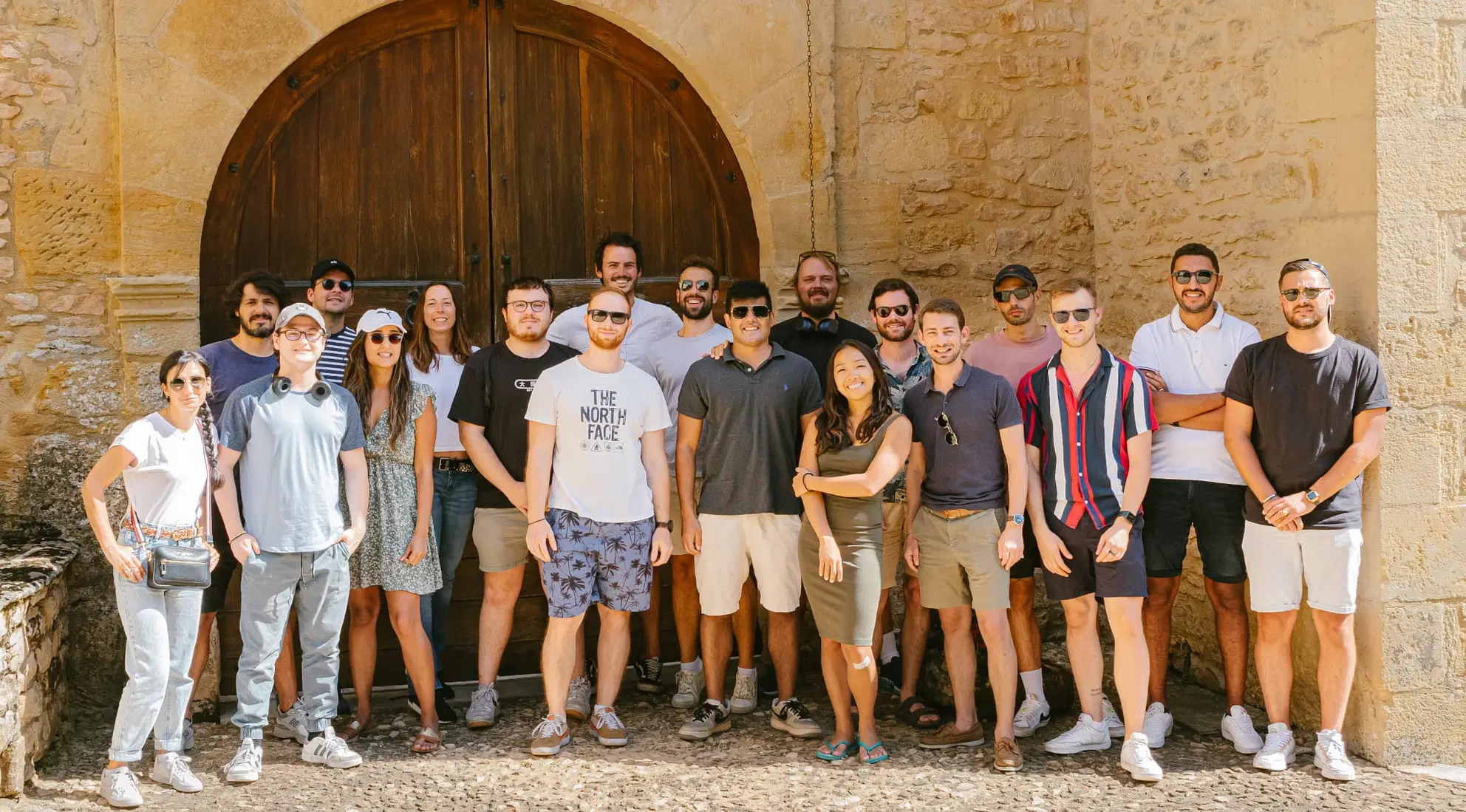 What we do
Fly around
Well, we are an aviation startup, so it makes sense, doesn't it?
Eat
A lot - the first question every morning: where do we go for lunch today?
Talk a lot
17 nationalities and even more languages spoken - that makes a lot of conversation topics!
Work hard, play hard
We think if you work hard you deserve to party hard. Beers on Wednesday?
What we don't
Forget birthdays
We love celebrating birthdays. Who can say no to some cake?
Get bored
You can't get bored when you're surrounded by enthusiastic colleagues and a great mission.
Say no to chocolate
What would life be without chocolate? Honestly?
Lose at Counter Strike
Well, that sums it up. We also play darts if Counter Strike isn't your thing.
Meet the crew
There are a lot of reasons to work at Wingly - firstly, because of our incredible crew:
Agapios
Alexandre
Ali
Alima
Anastasia
Andrei
Antoine
Arnaud
Attila
Bertrand
Ching
Strategic Partnerships Officer
Dennis
Dovydas
Elora
Communication Manager France
Emeric
Guillaume
Gurvan
Katharina
Kevin
Léo
Louis
Lucas
Marie
Naomi
Head of Customer Relations
Raphael
Renan
Samuel
Théobald
Country Manager France and UK
Office statistics
23
Average cups of coffee consumed every day.
19%
Of the team members are pilots.
1
Darts game every day. No matter what.
3
People who say they can play the guitar.
17
Nationalities out of 31 people.
Ready to join us?
Great adventures such as democratising aviation always need smart, talented, passionate people. Sound good to you? Apply now!