Spinnaker Tower
Discover our sightseeing and excursion flights around Spinnaker Tower. Choose from over 59 flights to discover Spinnaker Tower from a completely different angle.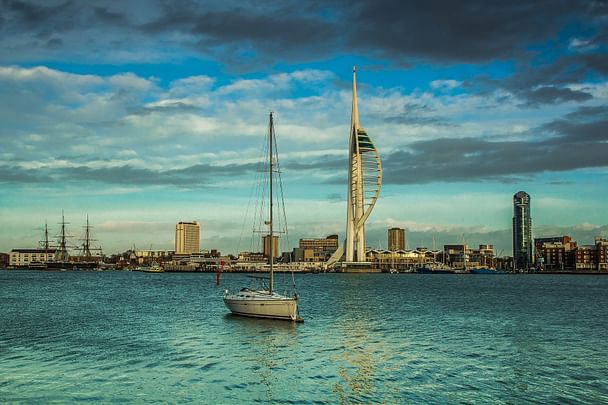 Fly over Spinnaker Tower
Dominating the skyline of Portsmouth is the Emirates Spinnaker Tower, a 170-foot observation tower. Constructed as part of the regeneration of Portsmouth Harbour, the top of the tower offers stunning views out over the city and the English channel. Its quirky and unusual shape is derived from that of a spinnaker, a type of sail which balloons outwards, thereby the monument is a tribute to the city's rich maritime history. Flying around allows you to really appreciate its impressive contemporary design and take in same magnificent views as the tourists at the top.
Frequently asked questions
We've got you covered
Allianz has a tailor made insurance policy for all Wingly flights, covering passengers and their belongings. This additional insurance can cover claims up to 1,000,000 € and is included with any flight purchase.