Scarborough Castle
Discover our sightseeing and excursion flights around Scarborough Castle. Choose from over 0 flights to discover Scarborough Castle from a completely different angle.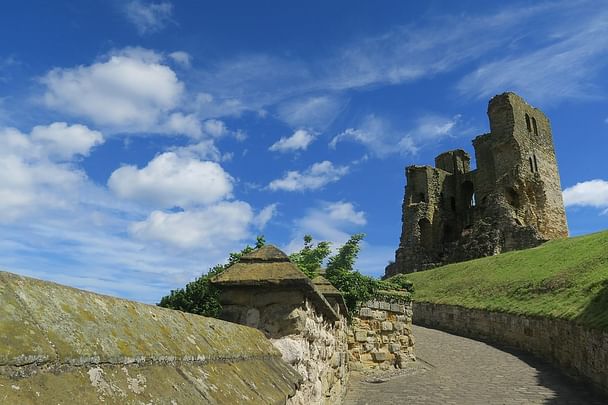 Fly over Scarborough Castle
A former Royal medieval fortress, Scarborough Castle is situated on a rocky headland overlooking the seaside town of Scarborough and the vastly stretching North Sea. The ruins attract many visitors each year, who come to climb the battlements and enjoy the fresh sea air before venturing down into the quintessential British seaside resort below. Flying along the coast will afford you views of the historic castle ruins to one side, and the expanse of ocean stretching for miles to the other. What could be more stunning than that?
Frequently asked questions
We've got you covered
Allianz has a tailor made insurance policy for all Wingly flights, covering passengers and their belongings. This additional insurance can cover claims up to 1,000,000 € and is included with any flight purchase.