Portsmouth
Discover our sightseeing and excursion flights around Portsmouth. Choose from over 45 flights to discover Portsmouth from a completely different angle.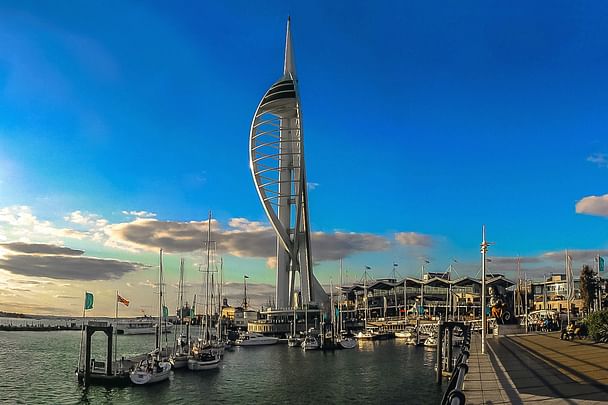 Fly over Portsmouth
Portsmouth is a beautiful city with a rich naval history. It is renowned for its maritime heritage and Portsmouth Historic Dockyard. Wingly offers aviation enthusiastics the chance to explore the whole area from the sky, with a variety of flight experiences ranging from trips for those who are taking off on their first flight, to sightseeing flights, excursion flights and one way flights. There is no better way to see the majestic HMS Victory and HMS Warrior than from above. You could take an aeroplane or helicopter flight to fly over the Spinnaker Tower, either way this will an experience to remember!
Frequently asked questions
We've got you covered
Allianz has a tailor made insurance policy for all Wingly flights, covering passengers and their belongings. This additional insurance can cover claims up to 1,000,000 € and is included with any flight purchase.