Newquay
Discover our sightseeing and excursion flights around Newquay. Choose from over 23 flights to discover Newquay from a completely different angle.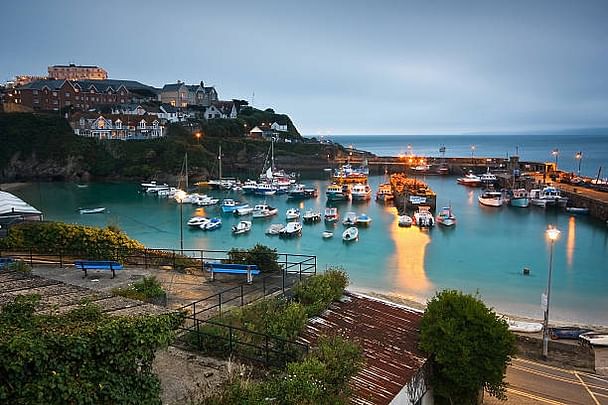 Fly over Newquay
Newquay, often voted Britain's best seaside town, offers unrivalled picturesque scenery with its twelve beaches, traditional Cornish fishing harbours and iconic colourful beach huts. Fancy taking it all in on board a private aeroplane or helicopter? Thanks to Wingly and the flight experiences we offer, you can do just this. Breathtaking sightseeing flights over Newquay and the surrounding areas allow you to appreciate a stunning aerial view of the Cornish coastline as well as Dartmoor National Park and Bournemouth from the sky. We even offer excursion flights and one way flights, so you can spend some time in this surfer's paradise, catching the waves and soaking up the sun! Or, if you fancy venturing further affield, you can fly over to Land's End, the very tip of the Cornish peninsula. Whether you're a veteran of the skies or it's your first flight experience, our pilots can assure you that there really is no more beautiful place in the UK to fly than Cornwall.
Frequently asked questions
We've got you covered
Allianz has a tailor made insurance policy for all Wingly flights, covering passengers and their belongings. This additional insurance can cover claims up to 1,000,000 € and is included with any flight purchase.