Loch Lomond
Discover our sightseeing and excursion flights around Loch Lomond. Choose from over 11 flights to discover Loch Lomond from a completely different angle.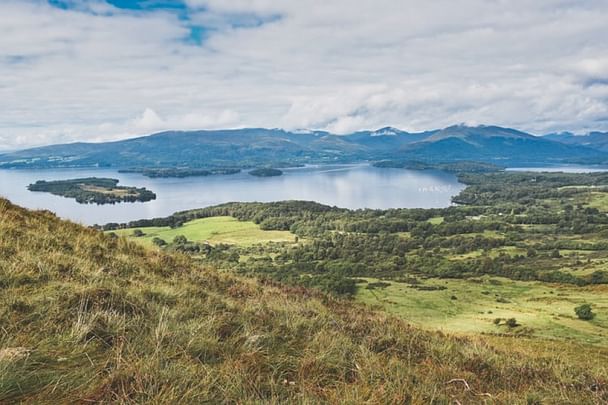 Fly over Loch Lomond
Loch Lomond National Park is undoubtedly one of the most beautiful regions in Scotland. The diversity of the landscape, from the highlands and lowland to the hills and glens of the Trossachs, has rendered it a firm favourite among hikers, tourists and nature-lovers seeking to explore. The area is also home to, and named after, the largest lake in Great Britain. Loch Lomond's surface area is a staggering 27.5 square miles! It's difficult to appreicate the sheer enormity of the lake until you have flown over it by private plane!
Frequently asked questions
We've got you covered
Allianz has a tailor made insurance policy for all Wingly flights, covering passengers and their belongings. This additional insurance can cover claims up to 1,000,000 € and is included with any flight purchase.