Lizard Point
Discover our sightseeing and excursion flights around Lizard Point. Choose from over 23 flights to discover Lizard Point from a completely different angle.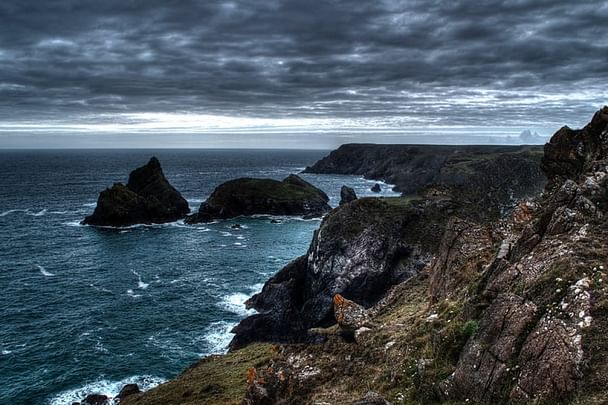 Fly over Lizard Point
Venture down to the most southern point of Great Britain's mainland and you will finally reach Lizard Point in Cornwall. Not only does the area hold an interesting history, being the location of the first sighting of the Spanish Armada in 1588, but the views across the sea towards France and Spain are truly beautiful. From the Lizard Lighthouse, to the backdrop of Cornish countryside, to the vast ocean to the south, a flight over this part of the country has so much to offer and is sure to be unforgettable.
Frequently asked questions
We've got you covered
Allianz has a tailor made insurance policy for all Wingly flights, covering passengers and their belongings. This additional insurance can cover claims up to 1,000,000 € and is included with any flight purchase.