Gateshead Millenium Bridge
Discover our sightseeing and excursion flights around Gateshead Millenium Bridge. Choose from over 19 flights to discover Gateshead Millenium Bridge from a completely different angle.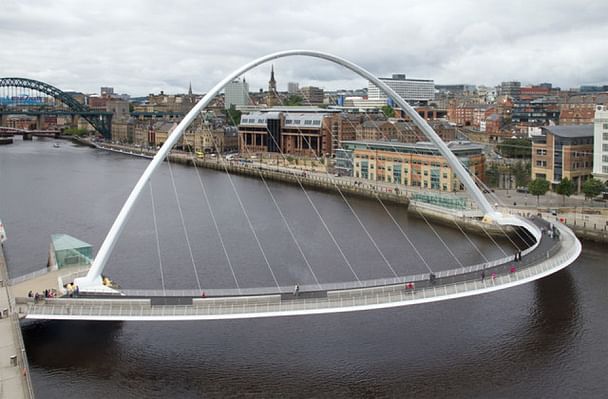 Fly over Gateshead Millenium Bridge
The more modern neighbour of the Tyne Bridge, the Gateshead Millennium Bridge is also one of Newcastle's most renowned and iconic landmarks. Located slightly further down the river next to the city's quayside and arts quarter, this bridge was also lauded for its impressive unique and contemporary design. The unusual shape of the 'Blinking Eye' makes for a wonderful photograph...but even more wonderful than capturing the bridge from the ground is snapping it from up in the air, with the Newcastle skyline as a backdrop!
Frequently asked questions
We've got you covered
Allianz has a tailor made insurance policy for all Wingly flights, covering passengers and their belongings. This additional insurance can cover claims up to 1,000,000 € and is included with any flight purchase.