Blackpool Tower
Discover our sightseeing and excursion flights around Blackpool Tower. Choose from over 46 flights to discover Blackpool Tower from a completely different angle.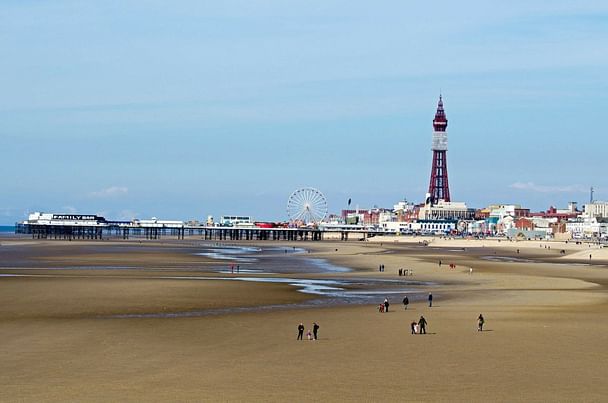 Fly over Blackpool Tower
If Blackpool is the quintessential British seaside resort, then Blackpool Tower is the ultimate symbol of UK summertime! Standing at the end of the promenade, the tower is over 100 years old and has a rich history. Many visitors flock to Blackpool each year to ride the lift to the top of the tower, enjoy the spectacular views of the promenade and explore the famous Tower Ballroom. While it might not quite possess the romantic charm of the Eiffel Tower, upon which its design was based, Blackpool Tower is still very impressive to admire, and even more impressive when appreciated from the sky!
Frequently asked questions
We've got you covered
Allianz has a tailor made insurance policy for all Wingly flights, covering passengers and their belongings. This additional insurance can cover claims up to 1,000,000 € and is included with any flight purchase.