Christmas Sale 🎄
Save up to €100 with code XMAS.
Almost late for your Christmas shopping👇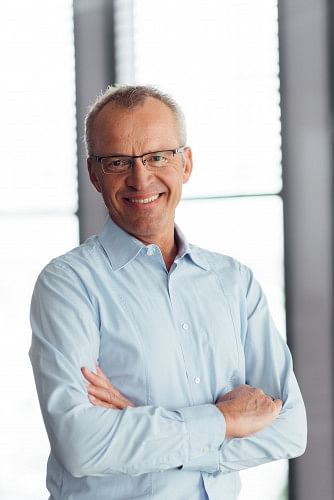 Sightseeing flight
You will fly from Augsburg and come back. Enjoy the beautiful landscapes along the way.
View flight plan
Private pilot
A private individual flying in their own free time who contributes to the total price through cost sharing.
Description
Wir starten am Flughafen Augsburg und fliegen Richtung München - Überflug der Stadt München. Von oben könnt ihr das Olympiazentrum, die Altstadt, den Englischer Garten und die Isar entdecken. Wir drehen über der Stadt nach Süden in Richtung Alpen und fliegen über Starnberger See, Walchensee, Garmisch zur Zugspitze. Weiter zum Schloß Neuschwanstein. Richtung Norden geht es über den Ammersee und auf den Anflug auf den Flughafen Augsburg zur Landung. Ich starte mit dem Auto aus München/ Oberföhrin...
Flight plan
Sightseeing points

München, Deutschland
Starnberger See, Deutschland
Walchensee, Kochel am See, Deutschland
Aircraft
Verified by Wingly
Our team has thoroughly checked the pilots license and medical certificate.
Private pilot
A private individual flying in their own free time who contributes to the total price through cost sharing.
Flight Log
450 total flying hours • 50 flight hours in the last 12 months
Hallo, ich freue mich auf einen wunderbaren und unvergesslichen Rundflug mit Euch. Wir starten von Augsburg Airport mit einer der modernsten Maschinen, einer Diamond 40NG. Ich komme aus München, Oberföhring und kann Euch auch im Auto zum Flughafen mit nehmen. Ich richte mich bei den Rundflügen nach Euren Wünschen. München, die umliegenden Seen und die nahen Alpen bieten lohnende Ziele und ein unvergleichliches Panorama. Tagesausflüge nach Venedig, Bozen im Tessin sind ein herrliches Erlebnis un...
Pilot reviews
Flug für Richard

Wir hatten mit Bernd einen wunderschönen Rundflug bei herrlichem Sonnenschein. Der Flug ging über München, weiter über die Bayerischen See bis zur Zugspitze. Zurück ging es an den Bayerischen Schlösser nach Augsburg. Der Rundkurs war sehr abwechslungsreich und interessant. Bernd hat sich viel Zeit genommen und uns während des Fluges vieles zur Flugstrecke und zum Flugzeug erklärt, was ich sehr schön und hilfreich empfand. Wir fühlten uns bei Bernd sehr sicher und gut aufgehoben. Auch die Kommun...

Flug für Gerd - Bayrische Seen und Alpen

Wir haben mit Bernd eine außergewöhnliche Erfahrung erlebt! ☺️ Es hat alles super geklappt, Bernd ist super sympathisch und nimmt sich auch die Zeit einem viel zu erklären, somit bekommt man ein tolles Gefühl von Sicherheit! Ganz toll! Wir würden jederzeit wieder mit ihm fliegen und können ihn nur weiterempfehlen! Vielen Dank, Bernd!

Herrlicher Flug über City München - Bayrische Seen

Der Flug war unvergesslich, wirklich MEGA SCHÖN!!! Bernd ist ein sehr erfahrener Pilot, man kann sich auf ihn verlassen und einfach den Flug genießen ;) es war auch sehr bequem, dass er uns von München mit seinem Auto mitgenommen hat. Ich würde ihn auf jeden Fall weiter empfehlen!

Flug für Gerd - Bayrische Seen und Alpen

It was an amazing experience! Bernd is such a nice person! He did not only gave us a great flight, but explained us all about it! We definitely recommend flying with him!! Looking forward to the next time already!

Herrlicher Flug über München und Alpenseen

We had an excellent experience going on a flight with Bernd! He is a very nice and sympatic guy. We felt completely safe during the flight as he explained every details for the flight planning, preparation and duties of a pilot. Thanks a lot for the great time, we definitely recommend going on a trip with Bernd :)
Things to know
Total experience time
The total experience time is 4h as it includes briefings and 1h 50m for flying.
Weather
Good weather conditions are required for this flight to take place. The pilot may need to postpone or cancel your booking.
Cancellation policy
You can cancel up to 24 hours before the flight date.
What to bring
Feel free to bring your camera and sunglasses onboard.
We've got you covered
All Wingly flights are automatically covered by our Allianz insurance for claims up to €1,000,000. This covers all passengers and their belongings.
Learn more about the insurance
Frequently asked questions