Christmas Sale 🎄
Save up to CHF 50 with code SANTA.
Almost late for your Christmas shopping👇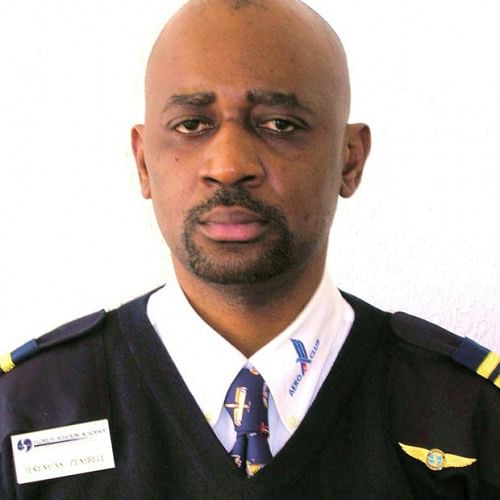 Sightseeing flight
You will fly from Triengen and come back. Enjoy the beautiful landscapes along the way.
View flight plan
Private pilot
A private individual flying in their own free time who contributes to the total price through cost sharing.
Description
Unser Rundflug von Triengen führt uns zur schönen Innerschweizerstadt Luzern, wo wir die Kapellbrücke, das Kultur- und Kongresszentrum (KKL) und den Pilatus aus der Vogelperspektive bestaunen. Wir fliegen über das Luzerner Seebecken ( Vierwaldstättersee) weiter bis zur Rigi und von dort über das Rontal zurück nach Triengen.
Flight plan
Sightseeing points

Luzern, Schweiz
Pilatus - Kulm, Hergiswil, Schweiz
Rigi, Arth, Schweiz
Aircraft
Verified by Wingly
Our team has thoroughly checked the pilots license and medical certificate.
Private pilot
A private individual flying in their own free time who contributes to the total price through cost sharing.
Flight Log
601 total flying hours • 12 flight hours in the last 12 months
Ich bin Jeremias aus dem Kanton Luzern in der Schweiz. Ich habe eine Privatpilotenlizenz - PPL FCL-CH (Schweiz) und eine Berufspilotenlizenz CPL-AMEL-IR mit Type Rating auf Boeing 737-800 (PAN AM International Flight Academy in Miami/FL - FAA USA). Zurzeit arbeite ich in einem Flugzeugwerk und mache am Wochenende gerne Rundflüge ab der Flying Ranch Triengen. Ich fliege seit 2002 und habe viel Erfahrung mit Rundflügen. Das Fliegen ist meine Leidenschaft. Hebe mit mir vom Flugplatz Triengen ab und...
Pilot reviews
Rundflug Luzern Pilatus Rigi

Der Rundflug mit Jeremias war ein tolles Erlebnis. Jeremias hat uns immer gut informiert und wir haben uns sehr wohl gefühlt. Besten Dank.

Rundflug Luzern Pilatus Rigi

Was für ein schöner Moment! Jeremias wusste uns mit seinem Wissen zu begeistern und mit seinem Humor zu unterhalten. Ein wunderbares Gefühl, über Luzern zu schweben. Ich kann diesen Ausflug zu hundert Prozent empfehlen! Gerne wieder.

Rundflug Luzern Pilatus Rigi

Wir wurden in Empfang genommen und mit den nötigen Informationen bedient. Dann wurden wir zum Flugzeug geführt, wo wir Fotos machen durften. Im Anschluss genossen wir einen interessanten Rundflug. Danke

Rundflug Luzern Pilatus Rigi

Sehr toller, netter und freundlicher Pilot. Mit ihm hat das Fliegen noch mehr Spass gemacht. Immer wieder gerne mit Ihm!
Things to know
Total experience time
The total experience time is 1h 15m as it includes briefings and 45m for flying.
Weather
Good weather conditions are required for this flight to take place. The pilot may need to postpone or cancel your booking.
Cancellation policy
You can cancel up to 24 hours before the flight date.
What to bring
Feel free to bring your camera and sunglasses onboard.
We've got you covered
All Wingly flights are automatically covered by our Allianz insurance for claims up to €1,000,000. This covers all passengers and their belongings.
Learn more about the insurance
Frequently asked questions