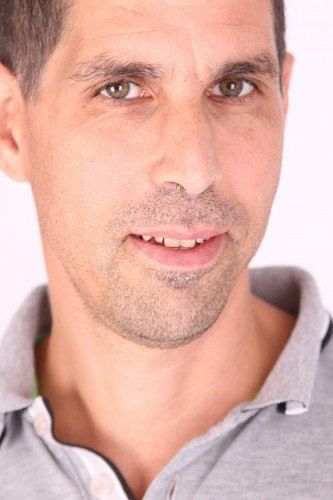 Excursion flight
You will fly from Dinslaken to Juist to enjoy your time there, then you will fly back.
View flight plan
Private pilot
A private individual flying in their own free time who contributes to the total price through cost sharing.
Description
Es geht morgens gegen 8Uhr ab nach Juist Flugplatz do dass wir gegen 10Uhr dort sind Gegen 17Uhr geht es dann wieder zurück, so dass wir gegegn 19Uhr wieder in Dinslaken landen. Andere Insel: Kein Problem...Kontaktiert mich einfach :)
Aircraft
Verified by Wingly
Our team has thoroughly checked the pilots license and medical certificate.
Private pilot
A private individual flying in their own free time who contributes to the total price through cost sharing.
Flight Log
248 total flying hours • 34 flight hours in the last 12 months
Hallo liebe Flugbegeisterte, bereits als Kind wollte ich schon immer selber fliegen können. Diesen Kindheitstraum habe ich mir dann vor vielen Jahren ermöglicht und ich muss sagen, dass es mich immer wieder aufs neue freut in die Lüfte zu steigen. Sehr gerne auch mit Interessierten wie Dich, die kaum oder wenig Berührungspunkte in luftiger Höhe haben. Der Ausblick: traumhaft. Die Maschine reagiert sofort und es ist schön anzufühlen, wie man durch die Luft gleitet. Steigflug, Sinkflug und einfac...
Pilot reviews
Braunkohle Abbaugebiet

Es war ein perfekter Tag! Marius ist ein sehr angenehmer, geduldiger und gewissenhafter Pilot und hat uns ein unvergessliches Erlebnis beschert. Können wir nur empfehlen! Liebe Grüße von Helga und Wilfried

Rundflug über den Pott

Mega Pilot wir können uns über nichts Beschweren. Er ist Locker drauf und ist auf unsere Wünsche und Fragen vollkommen eingegangen. Würden immer wieder mit ihm fliegen.

Von Dinslaken nach Juist und zurück. Sonne, Meer und Strand

Ein unvergesslicher Tag am Meer. Das lag zwar auch an den perfekten Wetterbedingungen, aber in aller erster Linie an der Empathie mit der Marius kommuniziert, erklärt und fliegt und dabei auf alle Befindlichkeiten und Interessen seiner Gäste eingeht. Von Anfang bis Ende fühlten wir uns allerbestens aufgehoben. Abends zurück in Dinslaken waren wir sonnenverbrannt und müde, aber glücklich. Nicht nur der mitgebrachte Sand wird uns noch lange daran erinnern. Danke dafür!

Rundflug über den Pott

Toller Rundflug und super Pilot. Es war ein unvergessliches Erlebnis für meinen Sohn und meine Eltern. Im Vorfeld fand ein sehr netter und reger Informationsautausch statt, so dass alle gut vorbereitet waren. Der Pilot, Marius, ist auf unsere Bedürfnisse eingegangen und hat so den Rundflug einzigartig werden lassen. Bei Kaiserwetter konnte man beim Rundflug wundbar das Ruhrgebiet sowie Düsseldorf sehen. Als Highlight ist Marius auch über unseren Wohnort und unser Haus geflogen und sogar ein kle...

Rundflug über den Pott

Unser Flug mit Marius am heutigen Sonntag war ein absolut tolles Erlebnis für uns und unseren Sohn (16Jahre) der zukünftig plant, ebenfalls eine Pilotenlizenz zu erwerben. Vom ersten Kontakt über den Flugzeug Check, Routenplanung, Erklärungen während des Fluges, war dies mit Abstand das beste "Flugerlebnis" mit einer Cessna, das wir bis dato hatten. Marius hat von Beginn der Buchung an alles super detailliert mit uns besprochen, kurzfristig per Email alles Nötige erklärt und uns sogar noch am Fl...
Things to know
Total experience time
The total experience time is 15h as it includes briefings and 2h 40m for flying.
Weather
Good weather conditions are required for this flight to take place. The pilot may need to postpone or cancel your booking.
Cancellation policy
You can cancel up to 24 hours before the flight date.
What to bring
Feel free to bring your camera and sunglasses onboard.
We've got you covered
All Wingly flights are automatically covered by our Allianz insurance for claims up to €1,000,000. This covers all passengers and their belongings.
Learn more about the insurance
Frequently asked questions