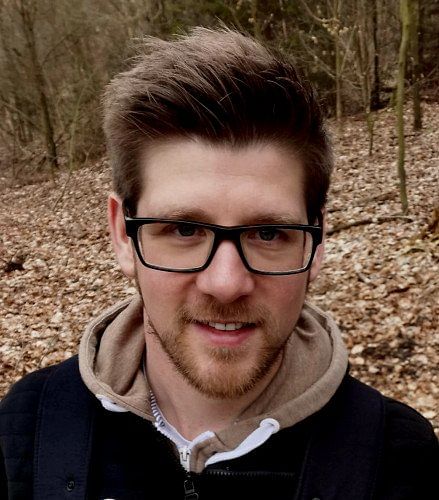 Excursion flight
You will fly from Paderborn to Koblenz to enjoy your time there, then you will fly back.
View flight plan
Private pilot
A private individual flying in their own free time who contributes to the total price through cost sharing.
Description
Einen Tag Weinberge und Koblenz entdecken. Los geht es ab Paderborn/Lippstadt und abends wieder zurück. Die Zeit kann selbstverständlich ganz individuell eingeteilt werden.
Flight plan
Sightseeing points

Deutsches Eck, Konrad-Adenauer-Ufer, Koblenz, Deutschland
Aircraft
Verified by Wingly
Our team has thoroughly checked the pilots license and medical certificate.
Private pilot
A private individual flying in their own free time who contributes to the total price through cost sharing.
Flight Log
200 total flying hours • 50 flight hours in the last 12 months
Fliegen ist bereits seit meinen Kindheitstagen meine Leidenschaft. In der Kindheit noch am Flugsimulator - 2015 aber konnte ich dann mit dem nötigen Kleingeld den Traum des Pilotenscheins für motorgetriebene Flugzeuge (PPL) in die Tat umsetzen. 2019 habe ich nun als nächstes Ziel den Erwerb der Instrumentenfluglizenz (CB-IR) ins Auge gefasst, um ein Stück wetterunabhängiger zu sein. Die Ausbildung habe ich 2021 abgeschlossen, sodass nun auch Streckenflüge bei nicht Sichtflugbedingungen möglich s...
Pilot reviews
Individuelle Rundflüge (60min)

Ich hatte einen Rundflug für meine Frau und unsere Kinder bei Sebastian gebucht. Der Kontakt und die Abstimmung im Vorfeld waren sympathisch und unkompliziert. Am Flugtag hat Sebastian sich Zeit genommen alle Fragen in Ruhe und kindgerecht zu beantworten und hat sich gut und sympathisch auf die kleinen Erstflieger eingestellt. Die individuelle Anpassung der Flugroute auf unsere Wünsche war kein Problem und hat wunderbar geklappt - Extrarunden über unserem Heimatdorf, weil die Kinder noch nicht a...

Individuelle Rundflüge OWL (60min)

Sebastian ist ein ruhiger und kompetenter Pilot. Der Flug war, trotz einiger Turbulenzen, sehr schön. Immer gerne wieder. Er hat alle Fragen ausführlich beantwortet und wir fühlten uns gut aufgehoben. Bei nächster Gelegenheit gerne wieder 😃

Individuelle Rundflüge OWL (45min)

Toller Flug mit Sebastian, der sehr professionell und freundlich ist. Er hat sich Zeit genommen und hat Orte, die uns Interessiert haben, genau angesteuert und umkreist. Absolut zu empfehlen und sehr gerne wieder!

Individuelle Rundflüge OWL (45min)

Sehr gut . Immer wieder gern mit Sebastian . Gruß Hannah, Lotta, Andre

Individuelle Rundflüge OWL (45min)

Sebastian ist ein sehr erfahrener und ruhiger Pilot. Ist hat sehr viel Spaß gemacht mit ihm zu fliegen
Things to know
Total experience time
The total experience time is 2h 15m as it includes briefings and 2h 15m for flying.
Weather
Good weather conditions are required for this flight to take place. The pilot may need to postpone or cancel your booking.
Cancellation policy
You can cancel up to 24 hours before the flight date.
What to bring
Feel free to bring your camera and sunglasses onboard.
We've got you covered
All Wingly flights are automatically covered by our Allianz insurance for claims up to €1,000,000. This covers all passengers and their belongings.
Learn more about the insurance
Frequently asked questions