Christmas Sale 🎄
Save up to €100 with code XMAS.
Almost late for your Christmas shopping👇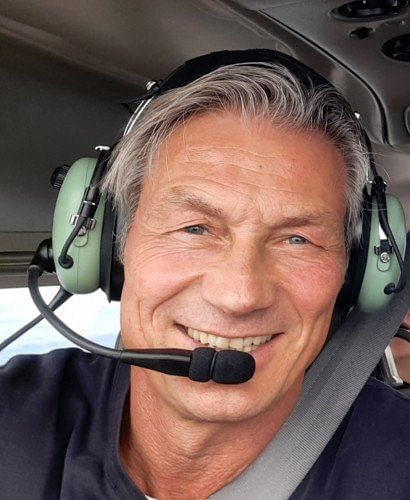 Sightseeing flight
You will fly from Jesenwang and come back. Enjoy the beautiful landscapes along the way.
View flight plan
Private pilot
A private individual flying in their own free time who contributes to the total price through cost sharing.
Description
Nach dem Start in Jesenwang (EDMJ) führt der Flug über den Ammersee, das Kloster Ettal und Schloß Linderhof zur Zugspitze und über den Eibsee und den Plansee zu den Schlössern Neuschwanstein und Hohenschwangau. Über den Forggensee, den Hohenpeißenberg und den Ammersee geht es zurück zur Landung in Jesenwang (EDMJ). Anmerkung zur Flugsicherheit: Das Körpergewicht aller Passagiere darf zusammen 180 kg nicht überschreiten. Bitte kein Handgepäck / keine Handtaschen, lediglich Handy/Kamera und Sonnen...
Flight plan
Sightseeing points

Ammersee, Deutschland
Kloster Ettal, Kaiser-Ludwig-Platz, Ettal, Deutschland
Schloss Linderhof, Linderhof, Ettal, Deutschland
Aircraft
Verified by Wingly
Our team has thoroughly checked the pilots license and medical certificate.
Private pilot
A private individual flying in their own free time who contributes to the total price through cost sharing.
Flight Log
229 total flying hours • 34 flight hours in the last 12 months
Hallo liebe Flugbegeisterte, ich fliege seit 2018 regelmäßig fast jede Woche und freue mich auf einen gemeinsamen Flug mit Euch.
Pilot reviews
Zugspitze, Schlösser, Seen

Michael hat uns einen phantastischen Flug geboten: bestens vorbereitet, sehr einfühlsam begleitet und immer wieder mit spannenden Informationen versorgt. Zudem ist seine Zugspitzrunde mit Seen und Königsschlössern ein "must" für jeden, der unser wunderbares Bayern mal von oben bewundern möchte. Vielen, vielen Dank, lieber Michael! Das war bestimmt nicht unser letzter Flug mit Dir.

Zugspitze, Schlösser, Seen

Haben uns über Wingly einen Rundflug zur Zugspitze ausgesucht. Unser Pilot Michael machte uns mit großer Begeisterung und Freude diesen Flug zu einem unvergesslichen Erlebnis. Er vermittelte uns während des Fluges immer das Gefühl von Sicherheit und er konnte uns viel Wissenswertes zum Flugzeug und den Sehenswürdigkeiten erläutern. Wir können Michael zu 100% weiterempfehlen. Vielen Dank für dieses tolle Erlebniss.

Benediktenwand, Isarwinkel, Walchensee

Anlässlich meines 75. Geburtstags bekam ich, im vergangenem Jahr, mit meiner Ehefrau vom Rest unserer Familie einen Alpenrundflug geschenkt. Wir hatten beide furchtbare Flugangst, weshalb wir den Flugantritt auch immer wieder auf die lange Bank geschoben haben. Am 12.8.2023 war es nun soweit. Unser Pilot war der Michael, der uns vom ersten Kontakt an sofort die Angst nahm. Er war sehr einfühlend, erklärte uns alles, vor Flugantritt und auch während des Fluges, bis ins Detail, strahlte eine ungeh...

Benediktenwand, Isarwinkel, Walchensee

Michael ist ein sehr kompetenter und erfahrener Pilot der einem jederzeit Sicherheit vermittelt. Wir wurden herzlich in Empfang genommen und unser Rundflug zu Benediktenwand war ein super schönes Erlebnis. Wir können Michael als Piloten jederzeit mit gutem Gewissen weiterempfehlen.

Zugspitze, Schlösser, Seen

Wir haben uns sehr wohl bei Michael an Board gefühlt! Er hat alles genauestens erklärt und war stets flexibel! Die Flugsicherheit ging immer vor! Danke Michael!
Things to know
Total experience time
The total experience time is 1h 15m as it includes briefings and 1h 15m for flying.
Weather
Good weather conditions are required for this flight to take place. The pilot may need to postpone or cancel your booking.
Cancellation policy
You can cancel up to 24 hours before the flight date.
What to bring
Feel free to bring your camera and sunglasses onboard.
We've got you covered
All Wingly flights are automatically covered by our Allianz insurance for claims up to €1,000,000. This covers all passengers and their belongings.
Learn more about the insurance
Frequently asked questions