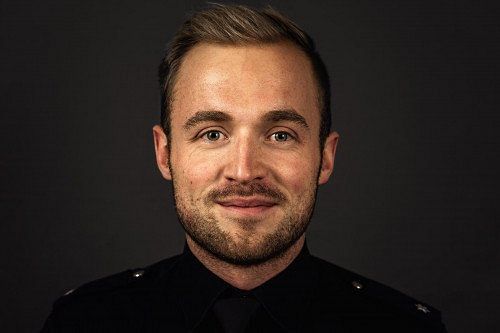 Sightseeing flight
You will fly from Bremen and come back. Enjoy the beautiful landscapes along the way.
View flight plan
Private pilot
A private individual flying in their own free time who contributes to the total price through cost sharing.
Description
Dieser Flug beginnt vom Verkehrsflughafen Bremen oder einem umliegenden Flugplatz. Je nach Wunsch führt der Flug zu einem bestimmten Ziel Deiner Wahl oder als Rundflug zum Beispiel über die Inseln. Schreibt mich einfach an und wir setzen Deine Idee um! :-)
Flight plan
Sightseeing points

Bremen, Deutschland
Hannover, Deutschland
Hamburg, Deutschland
Aircraft
Verified by Wingly
Our team has thoroughly checked the pilots license and medical certificate.
Private pilot
A private individual flying in their own free time who contributes to the total price through cost sharing.
Flight Log
72 total flying hours • 47 flight hours in the last 12 months
Pilot reviews
Excursion flight from Bremen with Linus

Unser Flug mit Felix war super!!! Felix macht einen sehr kompetenten und sympathischen Eindruck und man merkt, Sicherheit steht bei ihm an erster Stelle. Er ist mit der Maschine und uns Passagieren sehr verantwortungsvoll umgegangen. Auch individuelle Wünsche sind kein Problem und alles in allem ist ein Flug mit Felix nur zu empfehlen. Dazu noch traumhaftes Wetter und ein wunderschöner Aufenthalt auf Wangerooge. Es war einfach großartig. Wer einen Flug sucht und auch Interesse an der Fliegerei ...

Flug über das schöne Bremen

Unser heutiger Rundflug mit Felix war einfach Super. Es flossen Informationen über den Piloten und das Flugzeug und es wurde auf unsere Wünsche eingegangen. Wir können ihn nur weiter empfehlen. Für uns war es ein unvergessliches Erlebnis welches wir gerne mit Felix wiederholen werden. L. G. Peter und Ute aus Bremen.

Rundflug über Bremen, Oldenburg und die Inseln

Nach einigen Terminverschiebungen hat uns Felix pünktlich am vereinbarten Treffpunkt getroffen. Nach einem kurzen persönlichen Gespräch hat er uns freundlich,sympathisch und geduldig alles erklärt. Nach dem Start hat er meinen Ehemann sogar selbst fliegen lassen, was sein Hochzeitstagsgeschenk noch mehr aufwertete. Felix bot sogar an in Wangerooge zu landen, damit wir die Plätze tauschen können und ich zurückfliegen kann. Der Flug war spannend und kurzweilig und Felix ist voll auf unsere Frage...

Flug von Bremen nach Hamburg

Supercool! Klasse Erlebnis, einfach nur perfekt! Danke Felix, das könnten wir jeden Tag machen. Mehrfach.

Rundflug über Bremen, Oldenburg und die Inseln

Eine absolut unvergessliche Erfahrung! Es war für uns das erste, aber definitiv nicht das letzte mal. Von der Begrüßung an haben wir uns bei Felix super wohl gefühlt, haben gemeinsam den Pre-Flight-Check durchgeführt und durften Felix auch während des Flugs mit allen Fragen löchern, die uns in den Sinn kamen. Wer überlegt ab Bremen einen Rundflug zu buchen, Felix ist genau der Richtige dafür. Wir freuen uns schon auf die nächsten Flug bei dir, Felix :)
Things to know
Total experience time
The total experience time is 30m as it includes briefings and 30m for flying.
Weather
Good weather conditions are required for this flight to take place. The pilot may need to postpone or cancel your booking.
Cancellation policy
You can cancel up to 24 hours before the flight date.
What to bring
Feel free to bring your camera and sunglasses onboard.
We've got you covered
All Wingly flights are automatically covered by our Allianz insurance for claims up to €1,000,000. This covers all passengers and their belongings.
Learn more about the insurance
Frequently asked questions