Christmas Sale 🎄
Save up to CHF 100 with code SANTA.
Almost late for your Christmas shopping👇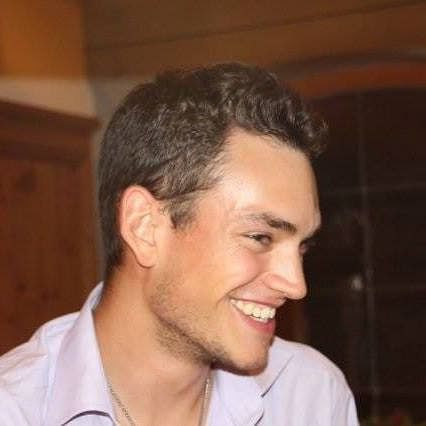 Excursion flight
You will fly from Lachen to Locarno to enjoy your time there, then you will fly back.
View flight plan
Private pilot
A private individual flying in their own free time who contributes to the total price through cost sharing.
Description
Wir starten in Wangen-Lachen und fliegen dann in Richtung grosser und kleiner Mythen, wo wir zuvor noch das schöne Einsiedeln sehen werden. Danach geht es weiter am Vierwaldstättersee vorbei Richtung Gotthardpass. Entlang des wunderschönen Leventina Tals bereiten wir uns auf die Landung in Locarno vor. Zuvor können wir den Stau beim Eingang zum Gotthardtunnel von oben betrachten und beim Flugplatz Airolo vorbeifliegen. In Locarno gelandet geniessen wir erst einmal den am Lago Macciore gelegenen...
Flight plan
Sightseeing points

Pfäffikon SZ, Freienbach, Schweiz
Einsiedeln, Schweiz
Grosser Mythen, Schwyz, Schweiz
Aircraft
Verified by Wingly
Our team has thoroughly checked the pilots license and medical certificate.
Private pilot
A private individual flying in their own free time who contributes to the total price through cost sharing.
Flight Log
120 total flying hours • 38 flight hours in the last 12 months
Schön, dass Sie sich überlegen einen Flug mit mir zu erleben. Schon lange fasziniert mich die Fliegerei und im Jahre 2018 entschloss ich mich dazu, die Privatpilotenlizenz zu meistern. Nun versuche ich so oft wie möglich zu fliegen, um das Gelernte nicht wieder zu vergessen. Routine ist das A und O. In meinem Angebot habe ich einige Routen zur Buchung freigegeben, sollte Ihre Wunschroute nicht dabei sein oder möchten Sie eine Route etwas verlängern, verkürzen oder ergänzen, zögern Sie nicht m...
Pilot reviews
Wunderschöner 60minütiger Rundflug

Wir durften Heute, bei bestem Wetter, mit Nico einen Alpenrundflug machen. Es war grossartig! auch weil Nico ein sehr sympathischer Pilot ist. Dass er uns zuvor auch noch alles gezeigt hat, hat uns sehr gefallen. Liebe Grüsse Thomas & Miriam

Wunderschöner 60minütiger Rundflug

Der Alpenrundflug mit Nico war top! Die Kommunikation im Voraus und auch die Stimmung im Flieger war super und wir konnten sogar noch einen Wunsch zur Route einbringen. Auf jeden Fall nicht das letzte Mal mit dir geflogen :)

Rundflug nach Samedan

Die Kontaktaufnahme und allgemein die Kommunikation mit Nico war super. Er ist unkompliziert und sehr zuvorkommend. Der Flug an sich war ein Traum! Vor, während und nach dem Flug gab er uns immer wieder sehr spannende Fakten zur Fliegerei und der Gegend. Sehr interessant! Bei der Routengestaltung war er wirklich flexibel und ging auf unsere individuellen Bedürfnisse ein. Wenn wir während dem Flug etwas Spannendes entdeckt haben, scheute er auch keine Mühe spontan eine Routenanpassung zu machen. ...

Wunderschöner 60minütiger Rundflug

Sehr netter und guter Pilot. Wusste auch sehr viel über die Gegend. Wir waren rundum zufrieden. Jederzeit gerne wieder.

Wunderschöner 60minütiger Rundflug

Nico hat seinen Dan geschickt und der hat uns mit einem wunderbaren Rundflug verwöhnt, hat Alles geklappt und wir würden jederzeit wieder mit der Nico-Dan-Organisation fliegen.
Things to know
Total experience time
The total experience time is 2h 20m as it includes briefings and 2h 20m for flying.
Weather
Good weather conditions are required for this flight to take place. The pilot may need to postpone or cancel your booking.
Cancellation policy
You can cancel up to 24 hours before the flight date.
What to bring
Feel free to bring your camera and sunglasses onboard.
We've got you covered
All Wingly flights are automatically covered by our Allianz insurance for claims up to €1,000,000. This covers all passengers and their belongings.
Learn more about the insurance
Frequently asked questions