Christmas Sale 🎄
Save up to €100 with code XMAS.
Almost late for your Christmas shopping👇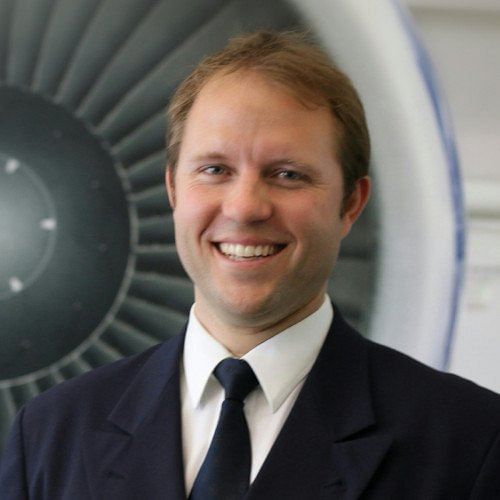 Private pilot
A private individual flying in their own free time who contributes to the total price through cost sharing.
Description
Zubringer, Shuttle oder Tagesausflug. Die Route ist nach Wunsch flexibel darstellbar (andere Ziele oder Routen). Die Durchführbarkeit hängt aus Sicherheitsgründen am Wetter. Bei Sturm, Nebel und tiefliegender Bewölung ist dieser Flug nicht möglich. Direktflug hin und zurück. Du kannst direkt mit zurückfliegen (als Ausflug) oder am Ziel aussteigen (als Zubringer / Streckenflug). Der Flug ist ausschließlich als Vollcharter möglich. Zuladung auf 3 Sitzem und dem Kofferraum (Passagiere & Gepäck) ma...
Flight plan
Sightseeing points

Zugspitze
Innsbruck, Österreich
Brenner Pass, Brenner, Autonome Provinz Bozen - Südtirol, Italien
Aircraft
Verified by Wingly
Our team has thoroughly checked the pilots license and medical certificate.
Private pilot
A private individual flying in their own free time who contributes to the total price through cost sharing.
Flight Log
13000 total flying hours • 700 flight hours in the last 12 months
Simon fliegt seit 1994 am Gleitschirm durch die Alpen und seit 1998 in Motorflugzeugen und großen Passagierjets auf Kurz- Mittel und Langstrecke. Er hat seitdem über 12.000 Flugtsunden gesammelt. Die Flugerfahrung verteilt sich auf Piper Archer, C172, Seneca, Tecnam 2006, Bonanza, A319, A320, A321, B757, B767 und MD11. Während der gesamten Zeit war er als Fluglehrer (SFI A320, TRI B757&B767) tätig. Der Flugkapitän hat sein Studium im Bereich Flugsicherheitsmanagement abgeschlossen und ist ausge...
Pilot reviews
Alpenrundflug - München Karwendel Zugspitze, 2 Std.

Danke für einen traumhaften Flug über München, das Allgäu bis zur Zugspitze und über die Seenlandschaft.

2 hrs Alps Munich sightseeing flight: Best of -Top 5 Bavaria

Simon gave us the most wonderful flight tour of Munich and the Bavarian Alps on an absolutely beautiful day for flightseeing while we were in Germany at the beginning of September. His expertise and many years of professional experience was obvious. He narrated everything we saw from the downtown area of Munich, over beautiful lakes and the fantastically scenic high mountain area around Garmisch. On the way back we had a lovely view of Neuschwanstein castle, a monastery and the scenic area wh...

2 hrs Alps Munich sightseeing flight: Best of -Top 5 Bavaria

Vielen Dank für den schönen Flug mit dir, du hast uns die bayerische Welt von oben gezeigt, wir fühlten uns sicher und fahren mit vielen Eindrücken wieder nach Hause in den hohen Norden. Danke.

2 hr Alps Munich sight seeing flight: Best of -Top 5 Bavaria

We had a fantastic trip. Simon picked us up on time and drove us to the airport. He spoke of his experience in an informational manner that helped ease any nervousness I had about flying in a small plane. He was very conversational during the flight informing us of where we were and what we were seeing. Afterwards he sent a Google Earth plan which showed our flight route with other data, which was cool. Really enjoyed the flight and Simon's expertise. Thank you!
Things to know
Total experience time
The total experience time is 3h as it includes briefings and 3h for flying.
Weather
Good weather conditions are required for this flight to take place. The pilot may need to postpone or cancel your booking.
Cancellation policy
You can cancel up to 24 hours before the flight date.
What to bring
Feel free to bring your camera and sunglasses onboard.
We've got you covered
All Wingly flights are automatically covered by our Allianz insurance for claims up to €1,000,000. This covers all passengers and their belongings.
Learn more about the insurance
Frequently asked questions