Christmas Sale 🎄
Save up to €50 with code XMAS.
Almost late for your Christmas shopping👇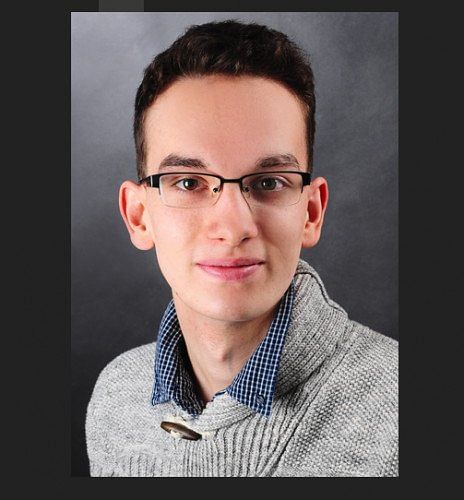 Sightseeing flight
You will fly from Dresden and come back. Enjoy the beautiful landscapes along the way.
View flight plan
Private pilot
A private individual flying in their own free time who contributes to the total price through cost sharing.
Description
Liebe Passagiere! Mit diesem tollen Flug könnt ihr mit mir eine Beliebige Route abfliegen! Einfach vorher anschreiben und dann planen wir die Strecke. Gestartet wird am Dresdner Flughafen, sobald wir mit dem Boarding sowie Sicherheitseinweisungen fertig sind kann gestartet werden. Info: Aufgrund der permanent ansteigenden Kosten in nahezu allen Sektoren, bitte ich Sie darum das wir das Flugzeug möglichst optimal besetzen, bedeutet 4 Personen(Pilot+3 Passagiere) da sich der Flug sonst Kostentec...
Flight plan
Sightseeing points

Schloss Moritzburg, Schloßallee, Moritzburg, Deutschland
Zwinger, Sophienstraße, Dresden, Deutschland
Dynamo Stadion, Lennéstraße, Dresden, Deutschland
Aircraft
Verified by Wingly
Our team has thoroughly checked the pilots license and medical certificate.
Private pilot
A private individual flying in their own free time who contributes to the total price through cost sharing.
Flight Log
114 total flying hours • 50 flight hours in the last 12 months
Hallo und Willkommen! Season 2023 ist leider schon vorbei! Aber ich nehme ab sofort Buchungen für 2024(Beginnend ab April) an! Ich heiße Tobias, bin 29 Jahre alt und hauptberuflich Fachinformatiker. Flugsimulatoren haben mich schon immer begeistert und daher habe ich das Hobby ins reale Flugzeug verfrachtet. Dafür habe ich die Zeit der Pandemie genutzt und den Privat-Piloten Schein erworben, getreu dem Motto: Wenn man nicht in den Urlaub fliegen kann, dann setzt man sich eben selbst ins Cockp...
Pilot reviews
Rundflug Dresden nach deinen Wünschen(1 Stunde)

Ein tolles Erlebnis Beim zweiten Anlauf hat es geklappt und wir konnten eine wunderbare Zeit über Dresden erleben. Die Flugroute hatten wir im Vorfeld mit dem Piloten abgesprochen. Die Kommunikation mit dem Piloten Tobias war tadellos. Er ist erfahren und hat uns alles prima verständlich erklärt. Ich kann ihn wirklich sehr empfehlen, er nimmt sich sehr viel Zeit und hatte immer ein offenes Ohr bei Fragen.

Rundflug Dresden nach deinen Wünschen(45 Min.)

Wir sind um 8:00 Uhr von Dresden in die sächsische Schweiz geflogen. Es waren sehr schöne Aussichten. Der Flug war unkompliziert. Tobias hat alles sehr ausführlich erklärt. Vielen Dank.

Rundflug Dresden nach deinen Wünschen(1 Stunde)

Der Pilot war sehr offen und freundlich, hat uns alles genau erklärt und ist auf Wünsche eingegangen. Wir hatten viel Spaß. Dies wird nicht der letzte Flug mit ihm gewesen sein. Klare Empfehlung!

Rundflug Dresden nach deinen Wünschen(1 Stunde)

Tobias hat allen Passagieren einen unvergesslich schönen Tag bereitet. Mit viel Fachwissen, unendlicher Geduld und viel Empathie hat er alle Fragen top beantwortet und ist auf alle Wünsche super eingegangen. Die Geburtstagsüberraschung ist perfekt gelungen. Ohne Einschränkungen empfehlen wir Tobias sehr gern weiter und werden bestimmt wieder an Bord gehen. Die Kommunikation auch vor dem Flug war vorbildlich.

Elbtal Rundflug

Der Flug war super. Es hat sich gelohnt,so lange zu warten. Coronabedingt konnte der Flug,der ein Geschenk zum Geburtstag war,lange nicht statt finden. Aber die Geduld hat sich gelohnt,es war fantastisch
Things to know
Total experience time
The total experience time is 1h 30m as it includes briefings and 45m for flying.
Weather
Good weather conditions are required for this flight to take place. The pilot may need to postpone or cancel your booking.
Cancellation policy
You can cancel up to 24 hours before the flight date.
What to bring
Feel free to bring your camera and sunglasses onboard.
We've got you covered
All Wingly flights are automatically covered by our Allianz insurance for claims up to €1,000,000. This covers all passengers and their belongings.
Learn more about the insurance
Frequently asked questions