Christmas Sale 🎄
Save up to €100 with code XMAS.
Almost late for your Christmas shopping👇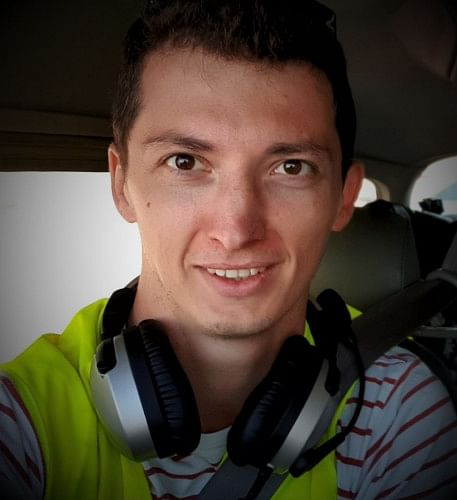 Sightseeing flight
You will fly from Ebermannstadt and come back. Enjoy the beautiful landscapes along the way.
View flight plan
Private pilot
A private individual flying in their own free time who contributes to the total price through cost sharing.
Description
Hallo Flugliebhaber, ich biete Ihnen einen Flug mit einer interessanten Besichtigung zu den berühmtesten Burgen in Franken an. Außerdem die beliebte Fränkische Schweiz mit ihrem welligen Relief und einigen anderen Berglandschaften. Es wird mit Sicherheit eine schöne und unvergessliche Erinnerung sein. Besondere Wünsche auf der Route (z.B. Flug übers Haus) werden gerne erfüllt, wenn es die Sicherheit erlaubt. P.S. Euer Rundflug (Ziele / Dauer etc.) ist hier nicht dabei? Dann schreibt mir ger...
Flight plan
Sightseeing points

Pommersfelden, Germany
Restaurant Altenburg, Altenburg, Bamberg, Germany
Schloss Seehof, Schloß Seehof, Memmelsdorf, Germany
Aircraft
Verified by Wingly
Our team has thoroughly checked the pilots license and medical certificate.
Private pilot
A private individual flying in their own free time who contributes to the total price through cost sharing.
Flight Log
271 total flying hours • 41 flight hours in the last 12 months
Hallo! Ich bin Nic und ein begeisterter Privatpilot. Im Jahr 2018 konnte ich mir meinen langgehegten Traum erfüllen und bin in die Fliegerei eingestiegen. Ich habe derzeit die PPL-Lizenz mit Nachtberechtigung und bin dabei, die ATPL(A) zu erwerben. Ich fliege gerne Rundflüge in unserem beliebten Frankenland, aber nicht nur. Ich freue mich darauf, von dir zu hören!
Pilot reviews
Nürnberg aus der Vogelperspektive!

Top

Nürnberg aus der Vogelperspektive!

War richtig schön. Hat uns beiden sehr gut gefallen, sicherer Pilot und Flug, sehr gerne wieder. Kann ich jedem nur empfehlen.

Rundflug - Besondere Wünsche - in Piper PA28 Archer

Nic ist so professionell, er kennt sich richtig gut mit der Maschine aus und hat uns einen wundervollen Flug gezeigt. Kann nur empfehlen

Rundflug ab Herzogenaurach: Burgen und Schlösser

Der Flug über Burgen und Schlösser war für uns ein einzigartiges Erlebnis!!! Nic ist ein erfahrener und kompetenter Pilot, wir haben uns jederzeit Sicher und Wohlgefühlt. Nic hat uns immer wieder über die Route, die Sehenswürdigkeiten und die Technik des Fliegens informiert. Den Flug mit Nic kann ich jeden Empfehlen !!!

Burgen und Schlösser Rundflug ab Herzogenaurach

Der Flug mit Nic war excellent, ein überaus umsichtiger und auf Sicherheit bedachter Pilot. Wir haben einen Schlösser und Burgen Rundflug von Herzogenaurach bis Coburg und zurück unternommen. Nic hat uns alles erklärt und kennt sich sehr gut aus. Es war ein freundschaftliches Verhältnis mit dem Piloten. Der Start, der Flug und die Landung konnten nicht besser sein. Wenn wir wieder fliegen, werden wir uns auf alle Fälle für Nic entscheiden. Leider kann man bei der Bewertung nur 5 Sterne vergeben,...
Things to know
Total experience time
The total experience time is 1h 30m as it includes briefings and 1h 30m for flying.
Weather
Good weather conditions are required for this flight to take place. The pilot may need to postpone or cancel your booking.
Cancellation policy
You can cancel up to 24 hours before the flight date.
What to bring
Feel free to bring your camera and sunglasses onboard.
We've got you covered
All Wingly flights are automatically covered by our Allianz insurance for claims up to €1,000,000. This covers all passengers and their belongings.
Learn more about the insurance
Frequently asked questions