FATHER'S DAY SALE
Gift Dad a private flight and get up to €50 off our gift cards 🛩🎁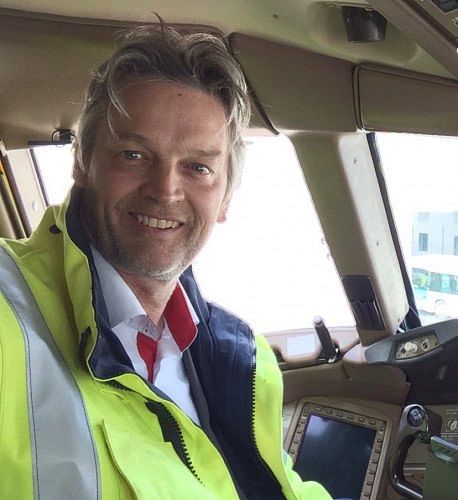 Sightseeing flight
You will fly from Lognes and come back. Enjoy the beautiful landscapes along the way.
View flight plan
Private pilot
A private individual flying in their own free time who contributes to the total price through cost sharing.
Description
Ce circuit à thème nous fera survoler les parc d'Euro Disney, le parc d'Asterix, la mer de sable et le tout nouveau parc Aqualagon avec ses nombreux bassins. Bizarrement, c'est une balade très appréciée des enfants ! ... :)
Flight plan
Sightseeing points

Disneyland Paris, Boulevard de Parc, Coupvray, France
Parc Astérix, Plailly, France
La Mer de Sable, Route Nationale 330, Ermenonville, France
Aircraft
Verified by Wingly
Our team has thoroughly checked the pilots license and medical certificate.
Private pilot
A private individual flying in their own free time who contributes to the total price through cost sharing.
Flight Log
781 total flying hours • 61 flight hours in the last 12 months
12/11/22 : VOLEZ ! ... et vous saurez pourquoi les oiseaux chantent ! 20/08/22: Les journées sont encore longues, venez partager ma passion : VOLER !! ... J'aimerai bien aller à Bruges (Ostend) pour une fois :) 21/03/22 : Le prix de l'essense avion, 100LL, vient de faire un bond en passant de 1,80€ à plus de 3€/litre. La consommation de l'avion, 40 l/h pour le PA28 (tout de même !), nous a obligé à réviser le prix de l'heure de vol. 12/01/22 : L'hivers est plutôt doux, l'avion et le pi...
Pilot reviews
Circuit aérien pour les (grands) enfants :)

The flight was amazing and it was one of the best experiences of my life. I took this flight with my partner, as his birthday gift. It was fun and enjoyable. The pilot was really welcoming and informative. It is for sure an activity to be put on your bucket list. -Aashini

Venez faire les saumons avec moi au dessus de la Marne !

Merci Olivier pour cette découverte de la Marne vue du ciel avec un pilotage tout en confiance et des sensations très agréables. Expérience à renouveler !

Escapade au Touquet Paris Plage

Nous avons passé une super journée en compagnie d'Olivier le pilote et de Kim avec une météo il est vrai exceptionnelle. Le vol s'est passé de façon idéale et nous avons pu admirer la beauté des paysages de notre beau pays vus du ciel :Disneyland, le château de Chantilly, Beauvais puis le Tréport et la côte avec la baie de Somme et les falaises et enfin le Touquet. Sur place, programme libre avec vélo pour les uns et marche à pied pour les autres, avant de se retrouver pour un pot sur la plage. ...

Survol du Château de Pierrefonds

Merci pour cette découverte des châteaux si proches de la capitale .Bon souvenir de ce vol malgré quelques turbulences

Chateaux de Vaux le Vicomte et de Fontainebleau

C'était pour nous une première, Je savais que cette activité aller être un souvenir super, mais j'ai eu la sensation d'être couper du monde ! Un moment juste impressionnant et magique. Un pilote passionné, et extrêmement sympathique. Je recommande fortement de vivre cette expérience !
Things to know
Total experience time
The total experience time is 1h 15m as it includes briefings and 1h 15m for flying.
Weather
Good weather conditions are required for this flight to take place. The pilot may need to postpone or cancel your booking.
Cancellation policy
You can cancel up to 24 hours before the flight date.
What to bring
Feel free to bring your camera and sunglasses onboard.
We've got you covered
All Wingly flights are automatically covered by our Allianz insurance for claims up to €1,000,000. This covers all passengers and their belongings.
Learn more about the insurance
Frequently asked questions