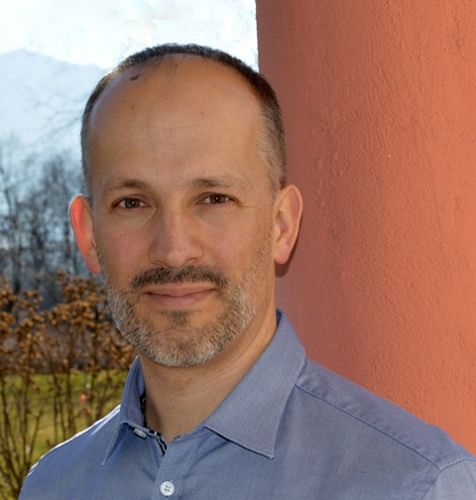 Excursion flight
You will fly from Lyon to Tallard to enjoy your time there, then you will fly back.
View flight plan
Private pilot
A private individual flying in their own free time who contributes to the total price through cost sharing.
Description
Après un décollage de Lyon Bron, nous partirons vers le Sud. Nous laisserons Vienne sur notre droite. Nous apercevrons la piste de l'aéroport de Saint Geoirs à gauche, puis nous survolerons Saint Marcellin et le massif du Vercors. Les montagnes sont magnifiques et la végétation se transforme en allant vers le Sud, au fil des versants. Nous survolerons Gap, puis nous rejoindrons ensuite l'aérodrome de Gap Tallard au Sud de la ville. Nous ferons une petite halte sur l'aérodrome, où il est possibl...
Flight plan
Sightseeing points

Pont de Vernaison, Vernaison, France
Saint-Marcellin, France
Gap, France
Aircraft
Verified by Wingly
Our team has thoroughly checked the pilots license and medical certificate.
Private pilot
A private individual flying in their own free time who contributes to the total price through cost sharing.
Flight Log
401 total flying hours • 32 flight hours in the last 12 months
Breveté pilote privé depuis 2006, j'ai effectué ma formation à l'aéroclub du Grand Lyon (Bron), dont je suis toujours membre. Je suis qualifié de nuit depuis 2012. Je vole régulièrement dans le quart Sud Est de la France, mais je suis également allé à Brest, Saint Brieuc, Quiberon, Calvi, Montbéliard, Millau, Châteauroux, ... Je souhaite vous faire partager le plaisir de voler, et vous faire découvrir notre région vue d'en haut ! Je répondrai à vos questions sur le pilotage et l'aéronautique...
Pilot reviews
Massif du Mont-Blanc

Magnifique voyage, Emmanuel est un pilote sérieux ainsi qu'une personne géniale qui nous a fait passer un moment incroyable. Il a été très pédagogue, nous a tout expliqué, nous a rassuré, il a rendu le vol très agréable. Un voyage autant enrichissant qu'émouvant ! Nous lui en sommes très reconnaissants, bonne continuation !

Vol vers Aubenas (A/R)

S'il y avait une 6ème étoile ⭐️ je la mettrais ! Merci à Emmanuel pour cette magnifique expérience. Meilleur pilote pour le meilleur vol !

Vol vers Gap et survol des Alpes du Sud (A/R)

Expérience fabuleuse avec un pilote expérimenté et professionnel !

Massif du Mont-Blanc

Un grand merci à Emmanuel qui nous a fait vivre une très belle expérience à travers les Alpes et nous à partager sa passion du vol.

Vol vers Millau (A/R)

Le vol s'est très bien passé aidé par une météo magnifique, J'ai participé à l'ensemble des phases, de la sortie à la remise au hangar. Emmanuel se montre très prévenant au départ et a su s'adapter à mon niveau de connaissance de l'aviation avec des explications intéressantes tout au long du vol. A refaire!
Things to know
Total experience time
The total experience time is 4h 30m as it includes briefings and 2h 40m for flying.
Weather
Good weather conditions are required for this flight to take place. The pilot may need to postpone or cancel your booking.
Cancellation policy
You can cancel up to 24 hours before the flight date.
What to bring
Feel free to bring your camera and sunglasses onboard.
We've got you covered
All Wingly flights are automatically covered by our Allianz insurance for claims up to €1,000,000. This covers all passengers and their belongings.
Learn more about the insurance
Frequently asked questions