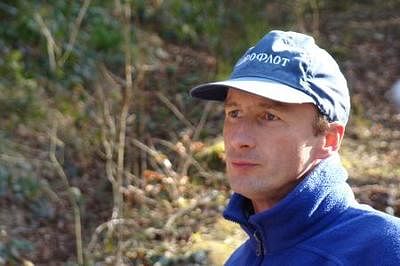 Sightseeing flight
You will fly from Toulouse and come back. Enjoy the beautiful landscapes along the way.
View flight plan
Private pilot
A private individual flying in their own free time who contributes to the total price through cost sharing.
Description
Je vous propose un vol d'environ 1h30 durant lequel nous survolerons les lacs de la Montagne Noire (Saint Ferréol) et des Monts de Lacaune (lacs de Saint Peyres, de la Raviège, et du Laouzas); c'est une région très verte et sauvage. Un vol magnifique permettant de voir des paysages très variés. Attention: le poids de l'ensemble des passagers ne doit pas dépasser 190kg.
Flight plan
Sightseeing points

Caraman, France
Revel, France
Saint-Ferréol, Revel, France
Aircraft
Verified by Wingly
Our team has thoroughly checked the pilots license and medical certificate.
Private pilot
A private individual flying in their own free time who contributes to the total price through cost sharing.
Flight Log
404 total flying hours • 17 flight hours in the last 12 months
Ingénieur aéronautique, passionné par l'aviation et les voyages. J'aime également de manière générale toutes les activités en plein air (randonnée en montagne, alpinisme, kayak, vtt, tennis, etc).
Pilot reviews
Vol 16 - Lacs de la Montagne Noire et pic de Nore

Frédéric à était adorable du début à la fin. Très professionnel et à l'écoute, il a su nous conseiller sur le temps et sur le trajet, nous avons passé un agréable moment. Nous vous le recommandons. Merci pour ce magnifique baptême, au plaisir de vous revoir sur un autre trajet.

4 Châteaux Cathares: Foix, Roquefixade, Montségur, Puivert

C'était notre première expérience de vol sur ce type d'avion et tout était parfait. Cela nous incite à recommencer avec ce pilote très sympathique.

Balade aérienne au départ Toulouse avec Jérémy

Le vol s'est très bien passé, le point de vue sur les villages est extraordinaire. Le pilote nous met très vite en confiance et est appliqué dans son pilotage. Je recommande de faire un vol avec lui.

Vol 6 - Châteaux Cathares, Aude et Pyrénées

Nous avons eu le plaisir de voler avec Frederic samedi dernier au depart l'aerodrome Toulouse Lasbordes pour un tour vers les Chateaux Cathares, Aude et Pyrenees et tout c'est tres tres bien déroulé. Frederic a une longue experience (brevet de pilote depuis une 30aine d'années) et nous a de suite mis en confiance car c'etait notre 1er vol sur ce type d'avion de tourisme. Roulage, décollage, vol, atterissage impeccables !! Frederic est un pilote confirmé, d'une grande gentillesse et il nous a exp...

Vol 10 - Lac de Saint Ferréol et tour de la Montagne Noire

Immense merci Frédéric pour ce vol extraordinaire. J'ai vécu une superbe expérience aérienne grâce à vos compétences de pilote et vos connaissances des lieux survolés. Et en plus avec une météo optimale c'était vraiment parfait. Toutes les conditions étaient réunies pour passer un moment incroyable et génial. C'était une chance d'avoir pu admirer ces magnifiques paysages vu du ciel, ce sera de merveilleux souvenirs. Merci beaucoup pour avoir tout bien organisé et aussi pour votre gentillesse et ...
Things to know
Total experience time
The total experience time is 1h 45m as it includes briefings and 1h 25m for flying.
Weather
Good weather conditions are required for this flight to take place. The pilot may need to postpone or cancel your booking.
Cancellation policy
You can cancel up to 24 hours before the flight date.
What to bring
Feel free to bring your camera and sunglasses onboard.
We've got you covered
All Wingly flights are automatically covered by our Allianz insurance for claims up to €1,000,000. This covers all passengers and their belongings.
Learn more about the insurance
Frequently asked questions