Christmas Sale 🎄
Save up to €30 with code XMAS.
Almost late for your Christmas shopping👇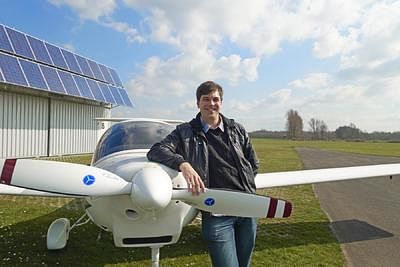 Sightseeing flight
You will fly from Grefrath and come back. Enjoy the beautiful landscapes along the way.
View flight plan
Private pilot
A private individual flying in their own free time who contributes to the total price through cost sharing.
Description
Der Kölner Dom ist eine römisch-katholische Kirche in Köln unter dem Patrozinium des Apostels Petrus. Er ist die Kathedrale des Erzbistums Köln sowie Metropolitan­kirche der Kirchenprovinz Köln. Der Kölner Dom ist eine der größten Kathedralen im gotischen Baustil. Sein Bau wurde 1248 begonnen und erst 1880 vollendet. Einige Kunsthistoriker haben den Dom wegen seiner einheitlichen und ausgewogenen Bauform als "vollkommene Kathedrale" bezeichnet Lernen Sie hier den einzigartigen Kölner Dom aus der...
Flight plan
Sightseeing points

Kölner Dom, Domkloster, Köln, Deutschland
Aircraft
Verified by Wingly
Our team has thoroughly checked the pilots license and medical certificate.
Private pilot
A private individual flying in their own free time who contributes to the total price through cost sharing.
Flight Log
435 total flying hours • 88 flight hours in the last 12 months
Hallo zukünftiger Fluggast, Ich bin der Dave. Fliegen war schon immer mein größter Traum und ich lebe ihn gerne aus. Ich freue mich, sooft es geht in die Luft zu kommen. Deswegen biete ich auch hier bei Wingly Flüge an. Es ist eine Freude neue Leute kennenzulernen die ebenfalls Spaß am fliegen haben, einen Rundflug machen möchten oder einfach nur von A nach B wollen. Gerne können Vorlieben für eine Route geäußert werden. Also meldet Euch! Grüße -Dave
Pilot reviews
45 min Runde

Hey David, Du bist ein super netter und kompetenter Pilot. Es hat meinem Dad und Dori sehr viel Spaß gemacht mit Dir zu fliegen und die Kommunikation im Vorfeld war perfekt. Kann man absolut nur weiterempfehlen 👍 War bestimmt nicht das letzte Mal, jeder Zeit wieder gerne. Bleib gesund 🤘LG aus Oedt

Variabler Rundflug nach Art des Hauses

Was ein tolles Erlebnis für meine 9 jährige Tochter! David hat uns alles bis ins kleinste Detail erklärt, wie eine Maschine funktioniert. Wir fühlten uns zu jeder Zeit wohl. Die Route war genauso, wie unser Wunsch war. Ich kann David als Pilot nur jedem empfehlen. Er ist mit Leib und Seele Hobbypilot. Wir würden ihn zu jederzeit nochmals buchen. Danke nochmal !!!!!!!!!!

Bratwurstflug - Wenn der kleine Hunger kommt

Alle Beteiligten hatten viel Spaß. Der Flug war sehr angenehm. David ist ein sehr guter Pilot

Variabler Rundflug nach Art des Hauses

Super Typ, fachlich als auch persönlich. Mit Dave würde ich durch jeden Orkan fliegen 🙂

Den Römern auf der Spur–Xanten&Archäologischer Park von oben

David ist ein sympathischer und ruhiger Pilot, zu dem ich direkt volles Vertrauen hatte, das sich nach 5 Minuten bei mir gefestigt hat..
Things to know
Total experience time
The total experience time is 1h as it includes briefings and 1h for flying.
Weather
Good weather conditions are required for this flight to take place. The pilot may need to postpone or cancel your booking.
Cancellation policy
You can cancel up to 24 hours before the flight date.
What to bring
Feel free to bring your camera and sunglasses onboard.
We've got you covered
All Wingly flights are automatically covered by our Allianz insurance for claims up to €1,000,000. This covers all passengers and their belongings.
Learn more about the insurance
Frequently asked questions