Christmas Sale 🎄
Save up to €50 with code XMAS.
Almost late for your Christmas shopping👇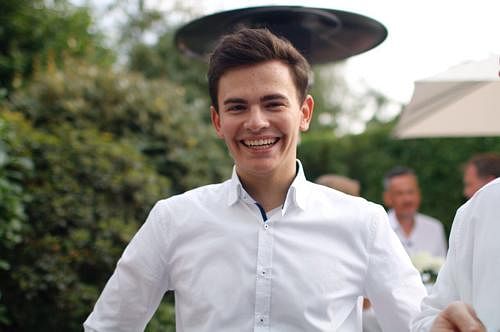 Sightseeing flight
You will fly from Oerlinghausen and come back. Enjoy the beautiful landscapes along the way.
View flight plan
Private pilot
A private individual flying in their own free time who contributes to the total price through cost sharing.
Description
Zusammen fliegen wir heute eine große Runde über NRW, dem Ruhrgebiet und der Landeshauptstadt. Über Oerlinghausen, entlang der A2 geht es vorbei an Dortmund bis nach Dinslaken, am Niederrhein. Von da aus gehen wir auf Südkurs in Richtung der Kontrollzone vom Flughafen Düsseldorf. Mit Durchflugfreigabe des Kontrollturms schauen wir uns die Landeshauptstadt Düsseldorf von Oben an, fliegen bis Leverkusen/kurz vor Köln oder auch über Köln, wenn du Lust hast, und fliegen über das bergische Land, das ...
Flight plan
Sightseeing points

Münster, Deutschland
Düsseldorf, Deutschland
Köln, Deutschland
Aircraft
Verified by Wingly
Our team has thoroughly checked the pilots license and medical certificate.
Private pilot
A private individual flying in their own free time who contributes to the total price through cost sharing.
Flight Log
400 total flying hours • 40 flight hours in the last 12 months
Hallo Zusammen! Mein Name ist Christian und ich komme aus Düsseldorf. Ich bin 24 Jahre alt und von Haus aus Segelflieger. Ich habe 2011 mit der Fliegerei angefangen und seit 2014 fliege ich Motorsegler. Mit der Segelflugschule Oerlinghausen war ich bereits in Italien, gebe in meinem Verein Lehrgänge für Flugschüler und bin erfahren im Streckenflug und Rundflügen mit Gästen. Fliegerisch bin ich in Grevenbroich bei Düsseldorf (Segelflug) und Oerlinghausen bei Bielefeld (OWL, Motorflug) beheimatet...
Pilot reviews
Rundflug über Nordrheinwestfalen!

Christian ist ein super erfahrener Pilot und Fluglehrer, der einem von Anfang an ein sympathisches und sicheres Gefühl gibt. Er erklärt jeden Handgriff den er macht und ist sehr auf das wohlbefinden seiner Fluggäste bedacht. Rundherum ein schönes Erlebnis, die Flugzeit verging viel zu schnell, sodass es sicherlich bald eine Wiederholung geben wird!

Deine Heimat von Oben!

Super netter Kontakt. Und ganz tolles Erlebnis. Christian geht super auf die Bedürfnisse (die man so in der Luft hat) ein. Seine nette und zuvorkommend Art hilft einem bei der Aufregung. Jeder Zeit wieder!!!! Danke

Gutscheinflug

perfekter Flug - tolle Unterhaltung - es war ein Erlebnis

Rundflug über Nordrheinwestfalen!

Der Flug war für unsere Tochter und es hat alles super geklappt! Gute und schnelle Kommunikation und sehr nett! Gerne wieder!

Kleiner Rundflug über Nordrheinwestfalen!

5 Sterne sagen mehr als Tausend Worte Ich war und bin absolut zufrieden . es war ein Wunsch von mir den er mir erfüllt hat . Vielen Dank und weiterhin Guten Flug .
Things to know
Total experience time
The total experience time is 3h as it includes briefings and 3h for flying.
Weather
Good weather conditions are required for this flight to take place. The pilot may need to postpone or cancel your booking.
Cancellation policy
You can cancel up to 24 hours before the flight date.
What to bring
Feel free to bring your camera and sunglasses onboard.
We've got you covered
All Wingly flights are automatically covered by our Allianz insurance for claims up to €1,000,000. This covers all passengers and their belongings.
Learn more about the insurance
Frequently asked questions