Christmas Sale 🎄
Save up to £100 with code CHRISTMAS.
Almost late for your Christmas shopping👇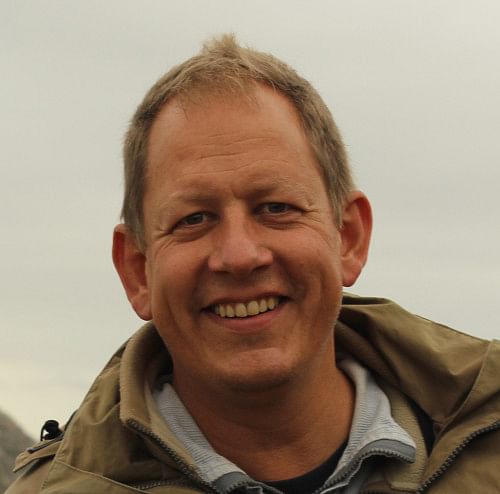 Excursion flight
You will fly from Camberley to Alderney to enjoy your time there, then you will fly back.
View flight plan
Private pilot
A private individual flying in their own free time who contributes to the total price through cost sharing.
Description
After departing Blackbushe (around 40 minutes from London), we will head south towards the small, peaceful Island of Alderney. During the flight you can get superb views of Southern England and the Isle of Wight so make sure you bring a camera! After about an hour in the skies we will touch down at the island's airport. Following our arrival, you can go for lunch, visit the beach, tour some of the local historic sites, take a train ride to the lighthouse or even take a boat trip to see the islan...
Flight plan
Sightseeing points

Isle of Wight, United Kingdom
Aircraft
Verified by Wingly
Our team has thoroughly checked the pilots license and medical certificate.
Private pilot
A private individual flying in their own free time who contributes to the total price through cost sharing.
Flight Log
540 total flying hours • 40 flight hours in the last 12 months
I specialise in day trips for families of 4 or 5 (weight dependent) for a really fun family day out! Look at my flight listings for popular suggestions, or if there is a destination you have in mind not listed let me know and I will add it. Please contact me first before booking to check availability of aircraft. ---------------- Hi, I am a good safe friendly pilot flying for fun, looking to share my experiences with others on a cost sharing basis. I fly several different types of...
Pilot reviews
Day trip to Duxford

Paul took 5 of us to Duxford, he was super friendly made us feel welcome and at every step was letting us know what was happening. The flight itself was brilliant can't wait to fly again with Paul

Solent (Lee) Airport - Family day trip to the beach

My three boys and myself arranged a flight with Paul to Lee-On-Solent that was absolutely fabulous! Paul made the trip both very enjoyable and easily accessible. Finding Paul through Wingly was nothing short of providential and every aspect of the journey met and exceeded expectations. This was our first time taking a private aircraft and that was particularly enjoyable. The highlight, it must be said, was that my eldest, who has wanted to be a pilot since he was a toddler, got to sit with Paul ...

Lille - Day return

I recently had the pleasure of flying privately on an aircraft with the lovely Paul and Neel. This was an unforgettable experience, From the moment I arrived, Paul & Neel went above and beyond to ensure that me and my partner were satisfied and comfortable. Paul was incredibly responsive and knowledgeable about the aircraft. We travelled from the UK to France in 1 hour 15 minutes. The turbulence was a little scary but Paul & Neel reassured us that it was absolutely normal & that we had nothing t...

Isle of Wight - Family trip (for up to 5)

What a fantastic day flying with Paul to the Isle of Wight! He was superb from the moment we arrived and made a couple of nervous passengers in our group feel at ease. It was a blustery day but somehow both landings were silky smooth, very impressive! The plane was also very comfortable. I'd definitely recommend taking a flight with Paul!

Le Touquet (France) - Family Trip (for up to 5)

I organised this trip for my children and their spouses; they had a brilliant day. Paul was very helpful in the planning stage and always responded quickly to queries. On the day Paul was very informative and efficient and kept the group aware of potential timings (there was a short delay due to cloud). He accommodated the group's plan for the day and never made them feel rushed. The equipment provided was excellent. Paul was friendly, with a good sense of humour and was always happy to ans...
Things to know
Total experience time
The total experience time is 2h 50m as it includes briefings and 2h 50m for flying.
Weather
Good weather conditions are required for this flight to take place. The pilot may need to postpone or cancel your booking.
Cancellation policy
You can cancel up to 24 hours before the flight date.
What to bring
Feel free to bring your camera and sunglasses onboard.
We've got you covered
All Wingly flights are automatically covered by our Allianz insurance for claims up to €1,000,000. This covers all passengers and their belongings.
Learn more about the insurance
Frequently asked questions