Wingly B2B
We offer unique flying experiences for businesses at an affordable price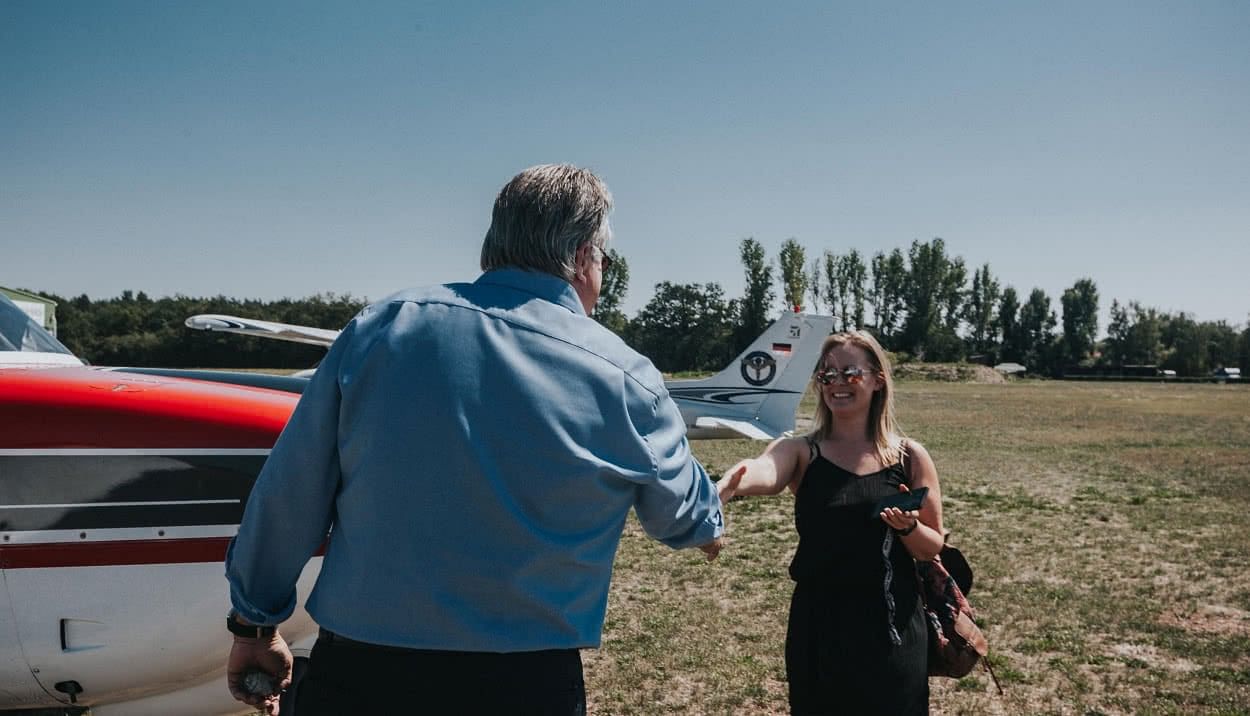 Choose a region to fly from
What is Wingly?
Wingly connects private pilots with passengers to fill their empty seats, making the fun of flying more accessible to everyone by cost sharing!
1
Choose a flight
Choose the dream flight for your clients, book it in just a few clicks.
2
Leave the rest to us
We find the right pilot for you, and send all the information needed of the flight.
3
Enjoy the "WOW" effect
Together, we create a once in a lifetime experience for your community.
What makes Wingly B2B different?
Flights cordinated by us
We select the best pilots we know, matching your booking with an available pilot and aircraft.
Average price for flights
Each flight has different landing/fuel costs, but at Wingly B2B, we make it easy for you by setting one average price per offer.
5 star reviews

Rincon on Airbnb
"Surreal. The pilot was super friendly and helpful. The airplane was brand new, and the route was simply phenomenal. I honestly cannot think of anything to improve, especially with this price."

Kieran on Tripadvisor
"A beautiful experience, with spectacular views from a passenger seat of a small plane. You'll never forget this experience, especially if you love looking at sceneries. I'm a photographer and I felt like this helped me a lot to show a different side of my photos."

Yoana on Getyourguide
"Amazing experience! And the views were great! Rahmen- our pilot was also super nice! Would totally recommend!"

Yan Yu Lydia on Airbnb
"Great way to spend a weekend with your friends and special ones. Looking forward to coming back again!"
This is a non-commercial flight operated under EASA cost-sharing rules and each flight is insured by Allianz through Wingly. Flights are performed with the utmost safety in mind including pre-flight checks, but please note that the flights don't have the same safety rules as a commercial flight.