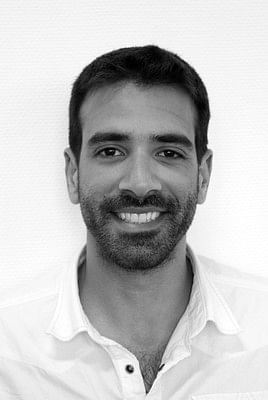 Guy
Inscrit depuis juillet 2017
Pilote privé
Le pilote est un particulier proposant des vols à frais partagés sur son temps libre. Il participe également aux coûts du vol et ne réalise aucun profit.
Carnet de vol
800 heures de vol au total • 120 heures de vol dans les 12 derniers mois
Qualifications

Night Flight Qualification
Instrument Rating
Flight Instructor Rating
À propos de Guy
Commercial license holder and flight instructor based in Barcelona, I'm passionate about flying and about sharing the experience! @theflyingguy.bcn
Avis
Sightseeing around Barcelona

Experienced and passionate pilot, kind and helpful, super recommended for a ride, flight lesson or to approach flying in an active and fun way, we will do it again .

Barcelona tour

Such a great experience! Guy was super friendly and professional. He showed us the scenery around Barcelona and could give us a lot of information. It was an exciting and relaxing atmosphere at the same time. I highly recommand to have a flight with him :)

Sightseeing around Barcelona

It was a great flight with a professional and very friendly pilot. We can highly recommend it!

Barcelona tour (90 mins)

Very professional, as a pilot myself I tend to be overly critical when I fly with other pilots. Guy followed the right procedures and made the flight very safe and fun. After take off we toured around the Area and Guy knew about some pretty cool places that I would not have expected to see otherwise. 10/10 would fly again.

Sightseeing around Barcelona

What a Trip. Great pilot, top aircraft control and entertaining informative talks! 100% recommended!