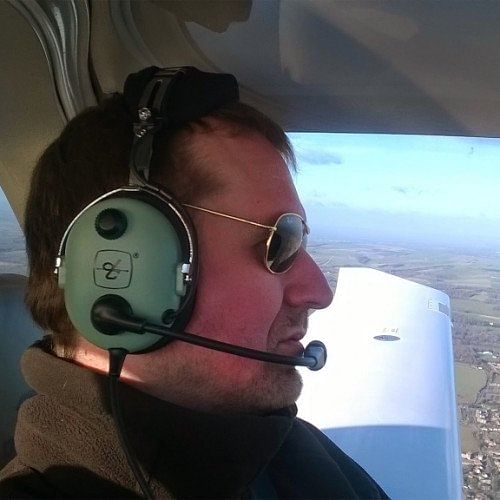 Andrew
Inscrit depuis août 2021
Pilote privé
Le pilote est un particulier proposant des vols à frais partagés sur son temps libre. Il participe également aux coûts du vol et ne réalise aucun profit.
Carnet de vol
185 heures de vol au total • 45 heures de vol dans les 12 derniers mois
Qualifications

Night Flight Qualification
À propos de Andrew
Hello My name is Andrew, I am private pilot with night rating and almost 200 hours total flying time, I am flying most of the weekends, my home airfield is Redhill, The aircraft I am flying is DA-20 katana, this is modern, composite built, two seater, safe and easy to fly, two seater means only one passenger, but positive side of it is that you will be in the copilot seat by the controls, so is perfect for youngsters dreaming about flying, following the aircraft mass and balance characteristics and considering my weight, the weight of the passenger should not exceed 90kg
Avis
Local flight from Redhill

What can I say - Andrew was absolutely brilliant from start to end. Communication was timely and relevant. I booked a single seater flight for my sons 18th and it was fantastic. The weather, the interaction and even lending of sunglasses as it was such a sunny day. Thank you for the brilliant memories. I would highly recommend.

Local flight from Redhill

Andrew was a very organised pilot who did an amazing job of ensuring that my first ever experience( gifted as a surprise 80th birthday present) was an amazing success. Andrew was organised, experienced and very thoughtful. I would not hesitate in recommending Andrew or Wingly to potential clients. Many thanks for making my birthday such an enjoyable adventure!