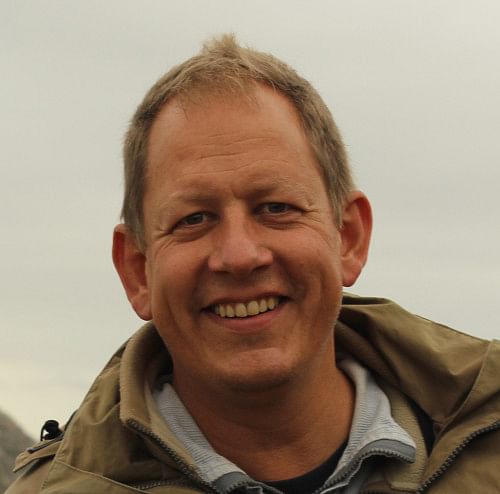 Paul
Inscrit depuis décembre 2016
Pilote privé
Le pilote est un particulier proposant des vols à frais partagés sur son temps libre. Il participe également aux coûts du vol et ne réalise aucun profit.
Carnet de vol
540 heures de vol au total • 40 heures de vol dans les 12 derniers mois
Qualifications

Night Flight Qualification
Instrument Rating
À propos de Paul
I specialise in day trips for families of 4 or 5 (weight dependent) for a really fun family day out! Look at my flight listings for popular suggestions, or if there is a destination you have in mind not listed let me know and I will add it. Please contact me first before booking to check availability of aircraft. ---------------- Hi, I am a good safe friendly pilot flying for fun, looking to share my experiences with others on a cost sharing basis. I fly several different types of aircraft, 4-6 seat, single and multi engine propeller aircraft. I generally select an aircraft appropriate to the passengers and route planned, but if you prefer a specific aircraft this can certainly be arranged depending on availability. The aircraft vary in size, speed and cost, as well as how much weight they can carry. Generally for 2 passengers it's a Piper Archer, for 3, the Cessna 182 may suit better, and for 4-5 passengers the Cherokee 6 is required. Twin engine aircraft are overall larger, more comfortable, and have the benefit of being able to continue flight even on only 1 engine so there is an additional safety factor built in. I originally trained in the US where I obtained my FAA PPL (ASEL) and also Instrument Rating (IR). I also hold EASA SEP, MEP, Night and IMC/IR(R) ratings. If I have not listed a specific location or experience you are interested in, please do ask! All my flights are flexible so please contact me so we can make specific arrangements. Check my feedback too from others who have flown with me, you wont be disappointed! Any questions? Do ask me! Please note all my flights are minimum 2 passengers sharing. 4 seat aircraft have maximum 3 passengers sharing but this depends on weight. Sometimes a larger aircraft will be required to carry the weight required, and this will cost a little more. For Family trips we go in the 6 seat aircraft which requires a minimum of 4, maximum 5, though this is also weight dependent.
Avis
Le Touquet (France) - Family Trip (for up to 5)

I organised this trip for my children and their spouses; they had a brilliant day. Paul was very helpful in the planning stage and always responded quickly to queries. On the day Paul was very informative and efficient and kept the group aware of potential timings (there was a short delay due to cloud). He accommodated the group's plan for the day and never made them feel rushed. The equipment provided was excellent. Paul was friendly, with a good sense of humour and was always happy to ans...

Le Touquet (France) - Family Trip (for up to 5)

We booked a trip to Le Touquet (France) for a birthday surprise. The place and even the weather was great. The journey was seamless and allowed us enough time for lunch, coffee and a visit to the beach. Would definitely do this again.

Le Touquet (France) - day trip

Paul is an excellent pilot and very friendly companion. The day he took us to France was amazing. Communication with him, flexibility and a lot of fun fact about flying made my and my partner's day. I couldn't recommend more.

Day trip to Le Touquet (France)

This was a birthday treat and did not disappoint. Views were fantastic and great to be able to do a night flight back and see all the lights. Paul was very accommodating and knowledgeable and would highly recommend. Thanks for a great experience we had a great time.

Family trip London to Newquay (Cornwall) for up to 5

We arranged a birthday celebration day out from Blackbushe to Cornwall for my partner and family. Paul made the whole experience extremely special, involving everyone in the event and with both the children having the opportunity to sit up front and navigate. Many thanks to Paul for this wonderful trip. Looking forward to the next opportunity to fly with you again.