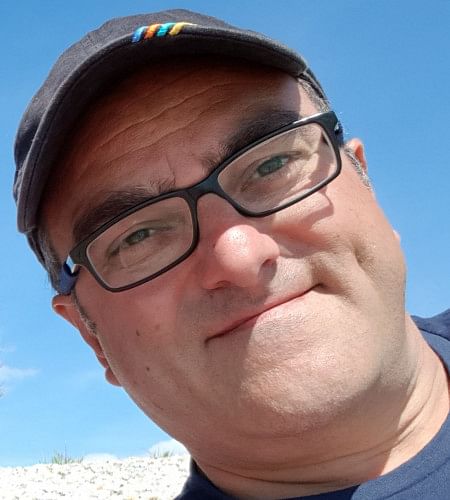 Balade aérienne
Vous décollerez de Camberley puis y reviendrez. Profitez d'un magnifique paysage vu du ciel.
Voir le plan du vol
Pilote privé
Le pilote est un particulier proposant des vols à frais partagés sur son temps libre. Il participe également aux coûts du vol et ne réalise aucun profit.
Description
This is a great trip for up to 5 passengers (minimum 4). Come with me to see some castles such as Highclere (a Victorian country house and the setting for Downton Abbey) and Donnington (a ruined medieval castle founded in 1386). We will also be passing Newbury Racecourse, many lovely fields, lakes and so much more! After a short briefing, we will be taking to the skies in a Piper Cherokee Six, departing Blackbushe and heading west. This aircraft has six seats and a low-wing configuration. ...
Plan de vol
Points de vue

Highclere Castle, Highclere, Newbury, UK
Donnington Castle, Castle Lane, Donnington, Newbury, UK
Newbury Racecourse, Racecourse Road, Newbury, UK
Aéronef
Vérifié par Wingly
Notre équipe a vérifié la licence du pilote et son certificat médical.
Pilote privé
Le pilote est un particulier proposant des vols à frais partagés sur son temps libre. Il participe également aux coûts du vol et ne réalise aucun profit.
Carnet de vol
305 heures de vol au total • 42 heures de vol dans les 12 derniers mois
Hi, I'm Emmanuel and I've been flying for over 10 years and just love it! I've visited places that I would never have visited otherwise. Let's go together and explore some more! Departures are from Blackbushe airport in Camberley which is great for visiting almost anywhere, including the Channel Islands and France. It's almost impossible to list all the destinations available, so if you have anywhere in particular you would like to go and it's not listed, let me know. I've visited pla...
Avis sur le pilote
Excursion flight from Woking with Jason

Emmanuel flew my family on a sightseeing tour of the Jurassic coast followed by a stop in Bembridge for lunch / beach walk, and then back to FairOaks. We had an absolutely fantastic day. From the first email Emmanuel was responsive, flexible and provided great advice on how to make the best of our day. This was the first time my children have flown and Emmanuel was engaged and caring putting them at easy and giving us all lots of information through the day. Emmanuel is highly professional and v...

Castles from the air Sightseeing for up to 5

A excellent day my family thoroughly loved ever second, Emmanuel was very informative and professional yet easy to talk to and extremely knowledgable and enthusiastic we can't praise highly enough what a great pleasure today has been And we will be doing it again, maybe France next trip Thank you so much Emmanuel

Coastal tour + Lunch on Isle of Wight for 5 pax

Emmanuel was an excellent pilot, guide and host. He was very understanding of the needs of my senior parents and helped them settle into the plane. He was able to point out landmarks on the ground and was apologetic of the slight turbulence. The flight route was adjusted to fly over both our homes in Petersfield. His recommendation for lunch in Bembridge was excellent and we had about three hours on the ground for said lunch, a stroll and swim. I would highly recommend flying with Emmanuel and ...

Excursion flight from Camberley with patrick

Emmanuel was absolutely incredible from start to finish with our flight! My partner was very nervous to say the least! Emmanuel was great reassuring her every step of the way. I would highly recommend flying with Emmanuel and I will most definitely be using his professional service again! Thank you Emmanuel!

Portsmouth and IoW in a PA32 - 1hr Sightseeing Flight

Very accommodating and highly recommended, thank you. Could not have asked for a better host pilot.
À savoir
Durée de l'expérience
La durée totale de l'expérience est de 1h 30m. Elle inclut les briefs sur site et un temps de vol de 1h 30m.
Météo
De bonnes conditions météorologiques sont nécessaires pour le vol. Le pilote peut être obligé de décaler ou d'annuler votre réservation.
Conditions d'annulation
Vous pourrez annuler votre réservation jusqu'à 24 heures avant la date du vol.
Ce qu'il faut apporter
Vos lunettes de soleil et votre appareil photo pour une meilleure expérience.
Wingly vous assure
Tous les vols Wingly sont automatiquement couverts par notre assurance Allianz pour des réclamations allant jusqu'à 1,000,000€. Elle couvre tous les passagers et leurs bagages.
En apprendre plus sur l'assurance
5.0 • 41 avis
À partir de £115 par personne