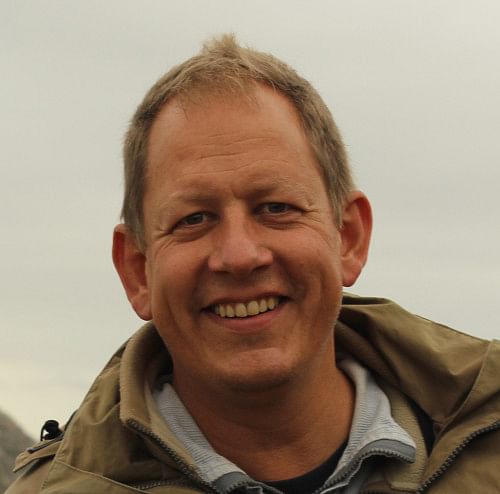 Ausflug
Du wirst von Camberley nach Rotterdam fliegen, dort eine Zwischenlandung genießen und danach zurückfliegen.
Flugroute anzeigen
Privatpilot
Der Pilot fliegt in seiner Freizeit und zahlt seinen Anteil beim Flug auf Kostenteilungsbasis mit.
Beschreibung
After meeting at Blackbushe (a reasonably sized airfield easily reachable from London), we will have a briefing before heading out to the fast, modern and comfortable Mooney M20K. Following our departure we will cruise eastwards around London and out over the North Sea. Soon enough the coast of the Netherlands will appear on the horizon and we will commence our descent into Rotterdam. After around an hour and a half in the air, we will touch down. Once on the ground you are free to do as you wis...
Flugroute
Sehenswürdigkeiten

Dover, UK
Calais, France
Oostende, Belgium
Flugzeug
Verifiziert von Wingly
Unser Team hat die Lizenz und das Medical des Piloten geprüft.
Privatpilot
Der Pilot fliegt in seiner Freizeit und zahlt seinen Anteil beim Flug auf Kostenteilungsbasis mit.
Flugbuch
540 Gesamtflugstunden • 40 Flugstunden in den letzten 12 Monaten
I specialise in day trips for families of 4 or 5 (weight dependent) for a really fun family day out! Look at my flight listings for popular suggestions, or if there is a destination you have in mind not listed let me know and I will add it. Please contact me first before booking to check availability of aircraft. ---------------- Hi, I am a good safe friendly pilot flying for fun, looking to share my experiences with others on a cost sharing basis. I fly several different types of...
Pilotenbewertungen
Day trip to Duxford

Paul took 5 of us to Duxford, he was super friendly made us feel welcome and at every step was letting us know what was happening. The flight itself was brilliant can't wait to fly again with Paul

Solent (Lee) Airport - Family day trip to the beach

My three boys and myself arranged a flight with Paul to Lee-On-Solent that was absolutely fabulous! Paul made the trip both very enjoyable and easily accessible. Finding Paul through Wingly was nothing short of providential and every aspect of the journey met and exceeded expectations. This was our first time taking a private aircraft and that was particularly enjoyable. The highlight, it must be said, was that my eldest, who has wanted to be a pilot since he was a toddler, got to sit with Paul ...

Lille - Day return

I recently had the pleasure of flying privately on an aircraft with the lovely Paul and Neel. This was an unforgettable experience, From the moment I arrived, Paul & Neel went above and beyond to ensure that me and my partner were satisfied and comfortable. Paul was incredibly responsive and knowledgeable about the aircraft. We travelled from the UK to France in 1 hour 15 minutes. The turbulence was a little scary but Paul & Neel reassured us that it was absolutely normal & that we had nothing t...

Isle of Wight - Family trip (for up to 5)

What a fantastic day flying with Paul to the Isle of Wight! He was superb from the moment we arrived and made a couple of nervous passengers in our group feel at ease. It was a blustery day but somehow both landings were silky smooth, very impressive! The plane was also very comfortable. I'd definitely recommend taking a flight with Paul!

Le Touquet (France) - Family Trip (for up to 5)

I organised this trip for my children and their spouses; they had a brilliant day. Paul was very helpful in the planning stage and always responded quickly to queries. On the day Paul was very informative and efficient and kept the group aware of potential timings (there was a short delay due to cloud). He accommodated the group's plan for the day and never made them feel rushed. The equipment provided was excellent. Paul was friendly, with a good sense of humour and was always happy to ans...
Gut zu wissen
Gesamterlebniszeit
Die Gesamterlebnisdauer ist 3h 55m und setzt sich aus Briefings und 3h 55m Flugzeit zusammen.
Wetter
Für diesen Flug werden gute Wetterbedingungen benötigt. Ansonsten muss der Pilot deine Buchung eventuell verschieben oder stornieren.
Stornierungsbedingungen
Du kannst den Flug bis zu 24 Stunden vor Abflug stornieren.
Mitzunehmen
Nimm gerne deine Kamera und Sonnenbrille mit an Bord.
Bestens geschützt und unterstützt
Alle Wingly Flüge sind automatisch durch unsere Allianz Versicherung für Ansprüche bis zu € 1.000.000,- abgesichert, welche sowohl alle Passagiere als auch das Gepäck umfasst.
Erfahre mehr über die Versicherung