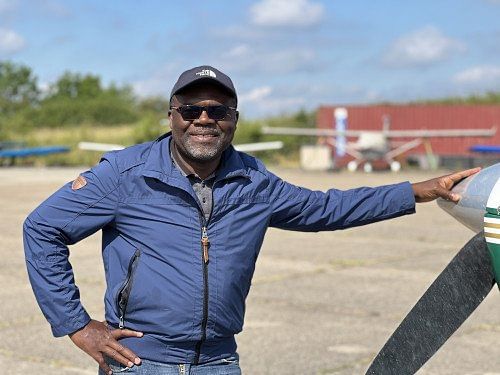 Alain
Mitglied seit September 2017
Privatpilot
Der Pilot fliegt in seiner Freizeit und zahlt seinen Anteil beim Flug auf Kostenteilungsbasis mit.
Flugbuch
200 Gesamtflugstunden • 75 Flugstunden in den letzten 12 Monaten
Über Alain
I'm an aviation enthusiast with a professional passion in helping people with Protection and Properties. I rent this amazing 200 horse power semi complex aircraft at £300/h dry. Looking forward to sharing a flight with you.
Bewertungen
Experience London from above

It was a great experience flying with Alain. He was very friendly and explained everything along the way. He definitely made it a very special experience. I'll fly with him again and recommend him to anyone.

Experience London from above

The experience with Alain both on and off flight was excellent. He was charming and explained everything so we felt safe and secure before and during the flight. Would recommend highly, especially for special occasions as he welcomed my partner for her birthday surprise with open arms that made both our days. Was the best time we've had especially for a once-in-a-lifetime experience. Whilst in flight, the humour we shared, stories and life advice put things in perspective and showed how ground...

Experience London from above

Amazing birthday experience and Alain is a fantastic pilot!! Would 100% recommend this experience with him :)

Experience London from above

Incredibly friendly, professional and knowledgable! I was very scared beforehand but Alain made me feel at easy at every moment. Would recommend and do again anytime.

Experience London from above

Love trip and pilot. I absolutely recommend it.