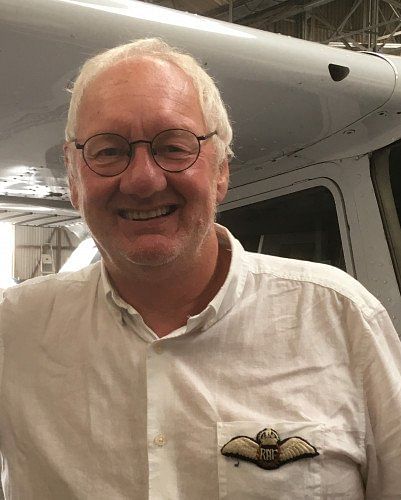 Ken
Mitglied seit März 2022
Privatpilot
Der Pilot fliegt in seiner Freizeit und zahlt seinen Anteil beim Flug auf Kostenteilungsbasis mit.
Flugbuch
150 Gesamtflugstunden • 95 Flugstunden in den letzten 12 Monaten
Qualifikationen

Night Flight Qualification
Über Ken
Mature pilot wishing to share flying experiences around the Lancashire and Lake District areas where I have spent my life. Listed flights can be extended or varied on request. Before booking please message me to confirm availability and requirements. Ken
Bewertungen
Morecambe Bay coastal tour to Barrow & back by plane

A very pleasant flying experience. Ken the Pilot put us at ease from the start. He was very good at explaining how the aircraft worked and was very informative whilst we were in the flight around Morecambe Bay. It was great to get a bird's eye view of an area I know quite well. I will most certainly be doing this again and recommend this flying experience to anyone. Well done Ken you are a very good pilot.

Lakes Windermere & Coniston Tour

Ken was very welcoming and put us both at ease, especially important as my friend was nervous. The cloud cover restricted our opportunities for getting in to the Lake District. Ken was a very good guide pointing out places of interest. The time flew by (pardon the pun) and I would definitely recommend Ken as an experienced, safe and knowledgeable pilot.

Morecambe Bay coastal tour to Barrow & back by plane

Ken was fantastic! He was very friendly and made our flight even better by pointing out all the landmarks! Can't recommend highly enough! Thank you!

Lakes Windermere & Coniston Tour

Booked our flight a couple of months ago and thought it wouldn't happen because the weather has been so bad just recently. However, luck was on our side and the sun came out. I booked this as a surprise 80th birthday present for my mum, as flying over the Lake District was on her bucket list. Ken our pilot, was knowledgeable, informative and considerate, checking we were OK, throughout the flight. He took a detour and flew over our houses and allowed mum to take the controls. She was thrilled t...

Fylde Coast, Morecambe, Lancaster & back

Booked a surprise pleasure flight over Blackpool and Morecambe Bay for my wife, myself and 14 year old daughter. A fantastic experience, Ken our pilot was very informative and pleasant. Would thoroughly recommend him to anyone considering booking a similar flight. THANKS KEN !!!