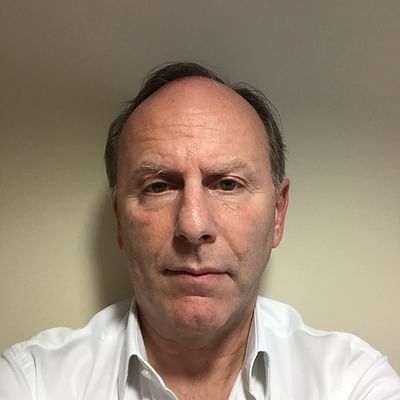 Allan
Mitglied seit März 2017
Privatpilot
Der Pilot fliegt in seiner Freizeit und zahlt seinen Anteil beim Flug auf Kostenteilungsbasis mit.
Flugbuch
977 Gesamtflugstunden • 23 Flugstunden in den letzten 12 Monaten
Über Allan
I am a private pilot (day job is a Chartered Surveyor) who has been flying since 5th April 1985 and since 1992 I have been taking people to mainland Europe for one day trips and enjoying sightseeing at stunning places and top quality lunches. All planes I have been flying since late 1991 have been twin-engined. See if you can team up with two other people to fill up my 4 seater modern aircraft for a great day out. Not a cheap day out, because I enjoy high quality adventures.
Bewertungen
A Short Trip to Le Touquet (Paris Plage)

Excellent pilot so confidence very friendly so much Enjoyed the flight and his company.

Let's Fly to the Historic City of Rouen

Absolutely brilliant - Allan was just fantastic and it was an incredible experience - highly recommend - thank you

A Day Trip to Lille

Couldn't have wished for a better pilot. An exceptionally smooth, well organised flight (even at last minuite) and a fabulous day out thanks to Allan's local knowledge. Great plane - top experience. Already planning my next excursion. Thanks Allan!

A Day Trip to Lille

Greatest flight ✈️ amazing. I had a wonderful day it was the best flight I ever had smooth and comfortable can't wait to fly again. Flying with Allan was magnificent touching the sky and going through the clouds.

A Day Trip to Lille

Highly recommend flying with Allan, very experienced and safe pilot and great company!