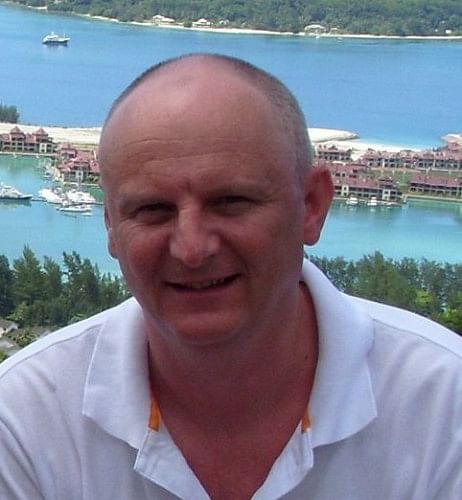 Graeme
Mitglied seit April 2021
Privatpilot
Der Pilot fliegt in seiner Freizeit und zahlt seinen Anteil beim Flug auf Kostenteilungsbasis mit.
Flugbuch
265 Gesamtflugstunden • 12 Flugstunden in den letzten 12 Monaten
Qualifikationen

Night Flight Qualification
Über Graeme
I have been flying for over 25 years (with a little break for a few years!) and have amassed 250+ hours both in the UK and the USA (I hold a USA FAA licence alongside my UK PPL). Flying out of Newcastle with NEFA (I hire the aircraft from them) in an PA28 we are within in minutes of the Tyne and a few minutes more we are at coast! A little more and we can head North over the Northumberland Landscape or West along the Tyne Valley!
Bewertungen
Tyne Bridges, Sunderland and Tynemouth

What an experience for my 12 year old son. Graeme was friendly and informative. He explained all of the controls to my son. I would 100% recommend this to anyone.

Tyne Bridges, Sunderland and Tynemouth

Worth every penny . After weather delays so happy to been up in the air for my sons 18th . Even now a few hours left still on a high . Graeme was ace and will be definitely doing this again . Cheers Rob

Tyne Bridges, Sunderland and Tynemouth

What a very pleasurable experience this was. My son and myself thoroughly enjoyed our flight with Graeme this morning. Weather was perfect enabling fantastic views. I would recommend a flight with Graeme with no hesitation what so ever. He is safety conscious and very pleasant pilot.

Tyne Bridges and Tynemouth

Had a great time with Graeme on Sunday . My grandson Luke really enjoyed his birthday treat. Great views and and a great experience, thankyou Graeme .

Tyne Bridges, Sunderland and Tynemouth

Wonderful experience, Graeme is a friendly and jovial pilot. Definitely worth a try.