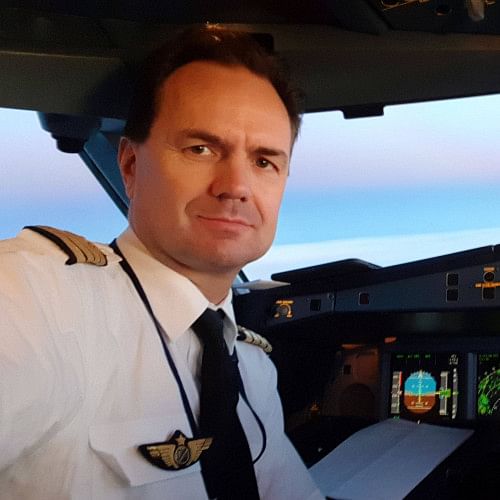 Excursion flight
You will fly from Toussus-le-Noble to Augerville-la-Rivière to enjoy your time there, then you will fly back.
View flight plan
Private pilot
A private individual flying in their own free time who contributes to the total price through cost sharing.
Description
Mise en route Décollage de l'aérodrome de Toussus le Noble Saclay Briis sous Forges Etrechy Malesherbes Atterrissage au Château d'Augerville - déjeuner au restaurant-bistrot "L'Atelier" - cadre très agréable, juste à côté du château - l'été, possibilité de déjeuner en terrasse - menu entrée-plat-dessert à 32 euros - chacun paie son repas Décollage Malesherbes Etrechy Château de Baville Château du Marais Forges-les-Bains Gif-sur-Yvette Atterrissage à l'aérodrome de Toussus le Noble
Flight plan
Sightseeing points

Le Christ, Saclay, France
Orsay, France
Briis-sous-Forges, France
Aircraft
Verified by Wingly
Our team has thoroughly checked the pilots license and medical certificate.
Private pilot
A private individual flying in their own free time who contributes to the total price through cost sharing.
Flight Log
15000 total flying hours • 300 flight hours in the last 12 months
Passionné d'avions et d'hélicoptères, désireux de partager ma passion et de faire découvrir les joies du vol. Pilote de ligne depuis 28 ans. Prudent et consciencieux. La sécurité est ma priorité. > Pilote de ligne avion, Commandant de Bord sur A330 et A350 : 15 000 heures de vol. > Pilote professionnel hélicoptère : 400 heures de vol, sur Robinson 22 et Robinson 44 : ….. autorisation hélisurfaces (zones exiguës) ….. habilitation héliport de Paris Issy-les-Moulineaux ….. qualification vo...
Pilot reviews
Hélico : Déjeuner au Restaurant Le Belvédère, Etretat

Nous avons passé, avec ma future épouse une journée magique en compagnie de Cyril. Nous sommes allés à Etretat depuis Toussus, le déjeuner au Belvédère est très bien, peut-être un peu trop copieux. :) vous pouvez ensuite prendre le bus direction le centre ville pour une balade sur la plage, les jardins et la falaise d'aval. Le coucher de soleil en vol fut superbe ! Merci beaucoup Cyril pour cette journée inoubliable. :) À bientôt, Mat et Marie

Déjeuner hélico Château d'Augerville | 2 ou 3 passagers

Super pilote, aimant partagé sa passion, donne envie de prendre des cours de pilotage. Souriant, très ponctuel, je recommande.

Hélico : Toussus-déjeuner golf de Courson | 2-3 passagers

J'ai eu la chance de voler avec Cyril en hélicoptère récemment et je suis ravi de partager mon expérience. Cyril est un pilote exceptionnel ! Son professionnalisme, sa gentillesse et sa passion pour l'aviation ont rendu ce vol incroyable. Dès le début, Cyril m'a mis à l'aise en m'expliquant clairement les consignes de sécurité et le déroulement du vol. Sa compétence et son savoir-faire étaient évidents dès que nous avons décollé. Ses manœuvres étaient fluides et précises, ce qui m'a permis de m...

Hélico : Paris by Night (en hiver) | 2 ou 3 passagers

C'était un super vol, Cyril est un très bon pilote. Réellement passionné et pédagogue un plaisir d'avoir partagé ce vol avec lui. Merci.

Vol en Hélicoptère Toussus-Moulineaux-Toussus | 1 passager

Excellent balade, le pilote était au top.
Things to know
Total experience time
The total experience time is 1h 20m as it includes briefings and 1h 20m for flying.
Weather
Good weather conditions are required for this flight to take place. The pilot may need to postpone or cancel your booking.
Cancellation policy
You can cancel up to 24 hours before the flight date.
What to bring
Feel free to bring your camera and sunglasses onboard.
We've got you covered
All Wingly flights are automatically covered by our Allianz insurance for claims up to €1,000,000. This covers all passengers and their belongings.
Learn more about the insurance
Frequently asked questions